Lunar New Year Celebrations
Time to breathe fire! We're reprising last year's Lunar New Year round up (plus a few new recipes) to get you in the mood to cook and celebrate! Here are 11 recipes to ring in this ferocious Year of the Dragon -- we'd love to hear your favorites too!
Stewed Pork Meatballs and Escarole with Crisped Shiitakes by monkeymom
Silken Comfort Tofu by Abra Bennett
Gong Bao Ji Ding by FrancesRenHuang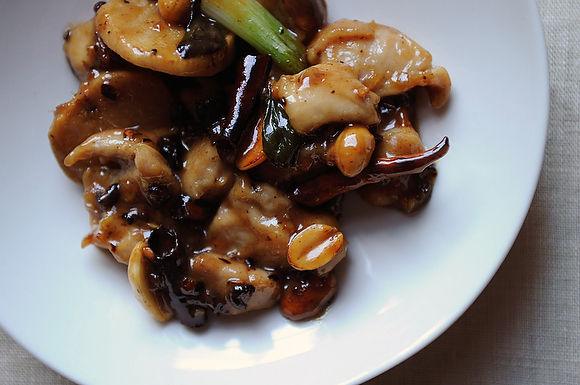 Shredded Pork and Chinese Celery Lo Mein by thirschfeld
Steamed Halibut with Fried Ginger by mtlabor
Whole Baked Fish in Sea Salt by TasteFood
Gingery Congee with Pork and Crispy Shallots by monkeymom
Cedar Plank Grilled Loup De Mer (Sea Bass) by aargersi
Provisions
, our new kitchen and home shop, is here!
Get $10 off your first purchase of $50 or more.
Visit Provisions.