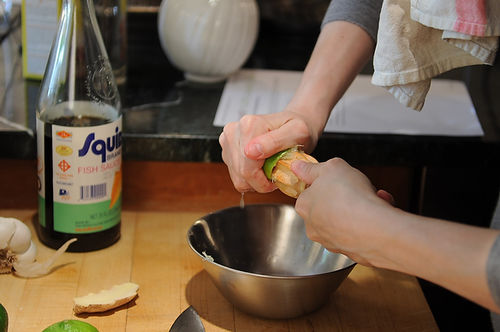 The Awl's official condiment column, ever in "the search for the next sriracha," tackles fish sauce today. Whether you call it nuoc mam, nam pla, or "the smelly brown umami stuff," it plays a magical role in Vietnamese and Thai recipes.
The article runs through the best brands of fish sauce (including one super-premium "first-press" brand), as well as a little about its history. And at the end, don't miss the recipes for four decidedly non-Asian dishes with fish sauce: beef short ribs braised in wine, enchilada sauce, walnut pesto (!), and even a clamato mary.
Admittedly, a little of it goes a long way, but it's one of those ingredients that can change everything.