Would You Eat Vegan Cheese?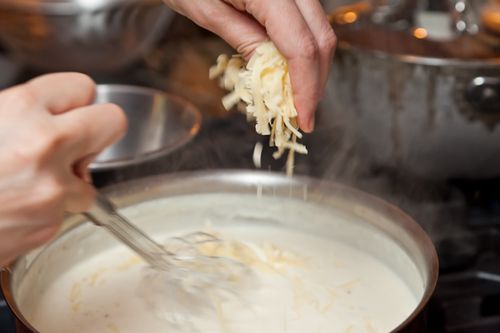 In many ways, food is still a big mystery. Why is it so hard to replicate the simple act of melting cheese without using casein, the proteins that make your bechamel smooth and your pizza melty? That's what NPR's The Salt asks in a post about the quest to cook up the perfect vegan cheese: able to be melted and shredded, rich with umami, and containing no animal products. It's harder than you would think -- the perfect blend of emulsifiers and stabilizers isn't easy to get right.
Whether you're a longtime vegan or spend a lot of time working on your night cheese: would you eat vegan cheese?
Cracking The Code: Making Vegan Cheese Taste Cheesier from NPR's The Salt
Provisions
, our new kitchen and home shop, is here!
Get $10 off your first purchase of $50 or more.
Visit Provisions.