8 Peas, Shoots and Leaves
With each season come fruits and vegetables so distinctly themselves that we can't help but use them in as many dishes as we can, for as many meals as we can, before the season fades into the next. In the summer, it's tomatoes and raspberries. In the fall, it's mushrooms and apples. In the winter, it's beets and citrus. And in the spring, it's strawberries -- and peas.
Each part of the pea plant -- the tiny peas themselves, their shoots, even their pods (which can be simmered to make a broth) -- tastes of the sweet, sunny days of spring. Here are 8 ways to use them, before spring becomes summer.
Sweet Pea and Leek Pancakes by Kate @ Scarpetta Dolcetto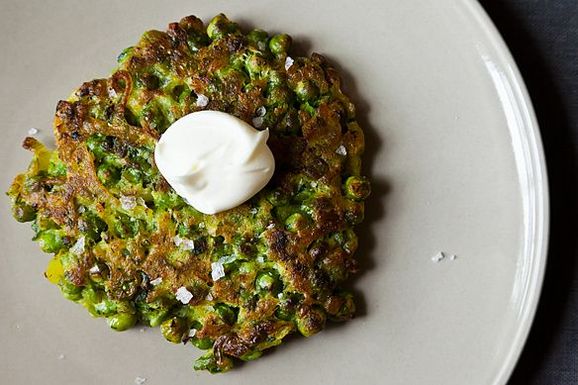 Petite Pea Omelet with Mint and Mascarpone by WinnieAb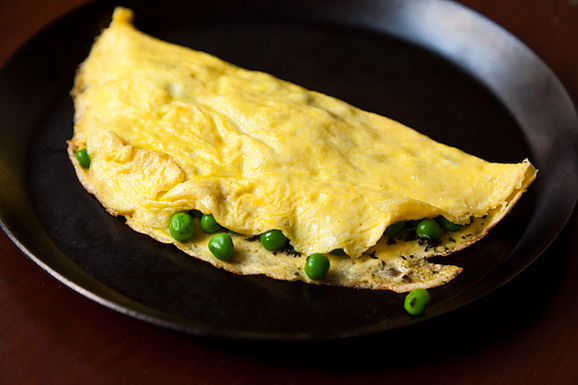 Spring Pea and Ricotta Torte with Lemon and Mint by TasteFood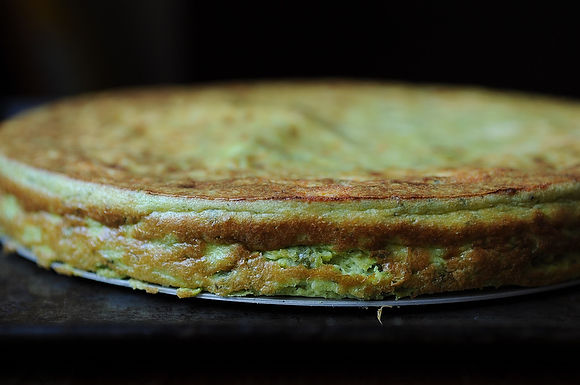 Ramped Up Crostini with Ricotta and Pea Shoots by TasteFood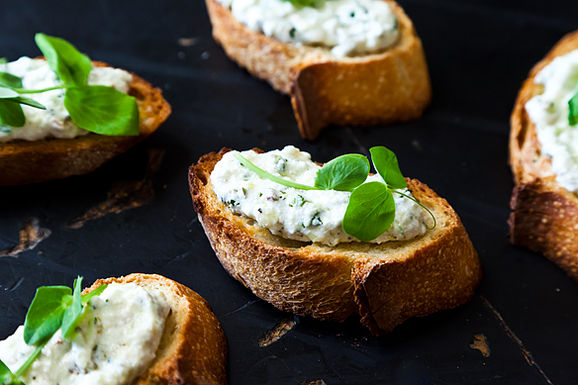 Pea Shoot and Baby Arugula Salad with Meyer Lemon Vinaigrette by merrill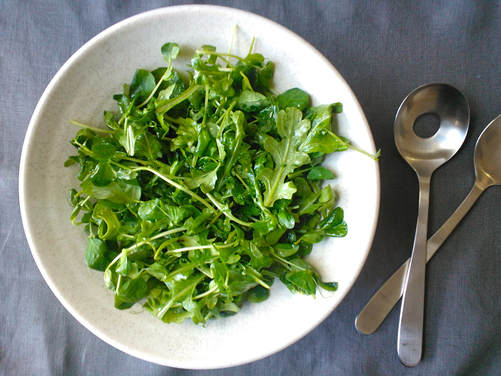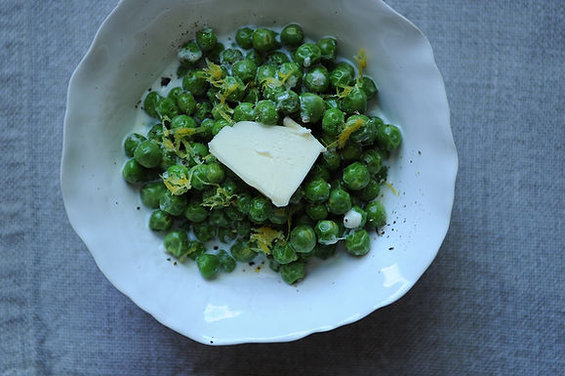 Daddy's Carbonara by Eric Lifton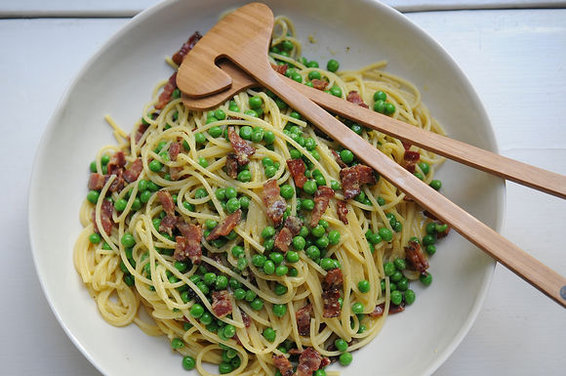 Pasta with Prosciutto, Snap Peas, Mint and Cream by lechef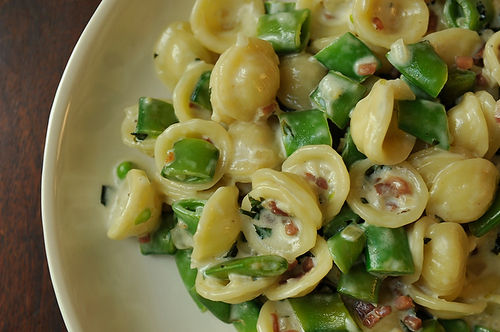 Provisions
, our new kitchen and home shop, is here!
Get $10 off your first purchase of $50 or more.
Visit Provisions.
Tags: menu ideas, roundup, peas, spring, produce, vegetables, pasta, salad, eggs, crostini