Reminder: Food Revolution Day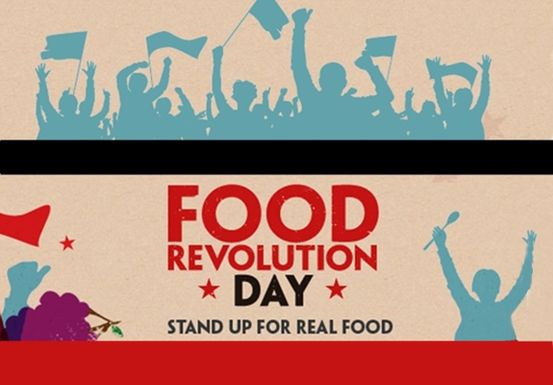 Jamie Oliver began his Food Revolution about ten years ago -- he wants us to think about food, and be conscious of what we should or shouldn't be eating. This May 19th (that's tomorrow!), over 58 countries are hosting food revolution events, from dinner parties to public celebrations to discussion groups.
Even if you don't live in one of the 593 cities hosting planned events, feel free to sit down with some friends and have a frank discussion about how food impacts your life and the lives of others. For more information and to learn how you can get involved, join the Food Revolution.