The Baby-Sitters Club: Sourdough?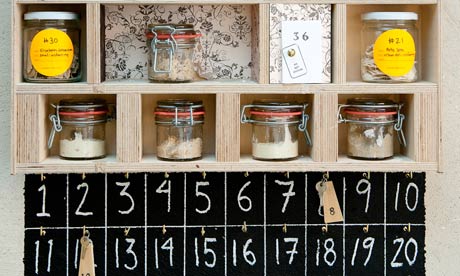 You'd never know from the burnished loaves of naturally leavened bread coming out of my kitchen these days how much trouble I had getting my sourdough starter up and running at first. I'd come home to my bowl of flour and water smelling like nail polish remover, or to overflowing yeast-y sludge on my counter.
I got the hang out it eventually -- you really do need to tend to sourdough starters regularly so they develop a cycle of rising and falling in between feedings. All the same, I don't think I'd bother with this Swedish sourdough hotel service, as reported in The Guardian. Based at Stockholm's Urban Deli, the staff will keep your starter alive and kicking for just 300 kroner per week (about $40).
Yes, it's mostly intended as a light joke, and it hasn't been a huge commercial success even among Sweden's DIY-crazed stay-at-home dads. You're likely better off feeding your starter and then letting it go dormant in the back of the fridge, but even single-cell organisms deserve some pampering now and then.
The Sourdough Hotel: A Cultural Centre from The Guardian
Provisions
, our new kitchen and home shop, is here!
Get $10 off your first purchase of $50 or more.
Visit Provisions.