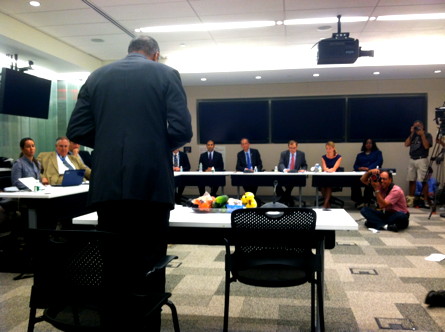 The media blitz surrounding Bloomberg's war on soda has not yet gone flat. The reaction from beverage companies, as well as the public hearings and the plethora of opinion editorials have kept Bloomberg's ban fresh in the minds of New Yorkers and food enthusiasts alike. So far, beverage companies have threatened to sue, poured a small fortune into encouraging New Yorkers to speak up for soda, and attempted to lobby assemblymen to overturn the ban.
The question is, will any of these actions do anything to dissuade Bloomberg from banning sugar sweetened beverages? Will they be successful in overturning the ban? Probably not. It is unlikely any argument against the ban would hold up in court. The fact is, a decrease of 20 ounces to 16 ounces doesn't impact most small businesses and wouldn't have that significant an impact on the profits of larger corporations.
It is also likely that any party suing under the commerce clause would be shut down -- the ban is aimed at increasing the overall public health of the city, and control of chronic disease is within the scope of the board of health.
Beverage Industry Fight Against Soda Just Began from The Gotham Gazette
Provisions
, our new kitchen and home shop, is here!
Get $10 off your first purchase of $50 or more.
Visit Provisions.