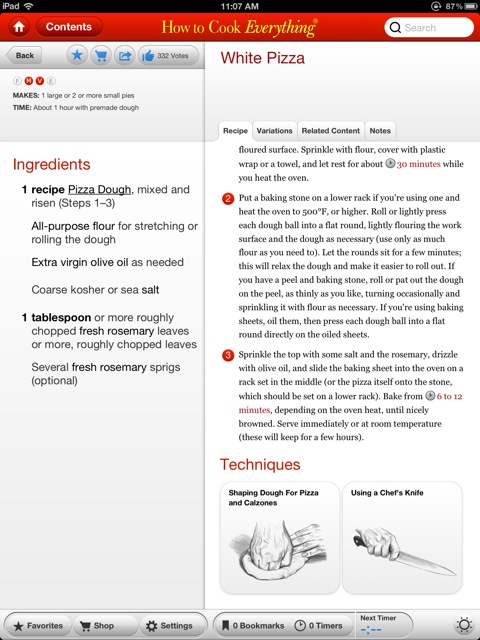 Since we've in the competitive spirit lately, we figure, why stop with the Summer Food Fights? Here's another one for you: a cooking app showdown.
Ars Technica's Jacqui Cheng takes a deeper look at the apps we often cook with (and if we don't yet, we will soon). Five popular apps go head-to-head: Basil, Paprika, Epicurious, Gilt Taste, and How to Cook Everything, the last of which is based on Mark Bittman's best-selling cookbook. We'll let her tell you which ones come out ahead, but until then, we'd like to throw another app into the running. Competition is in the air, what can we say?
Cooking with the iPad: which apps offer the best experience? from Ars Technica
Provisions
, our new kitchen and home shop, is here!
Get $10 off your first purchase of $50 or more.
Visit Provisions.