Inspired by conversations on the FOOD52 Hotline, we're sharing tips and tricks that make navigating all of our kitchens easier and more fun. Today we're highlighting some of Merrill's best video moments.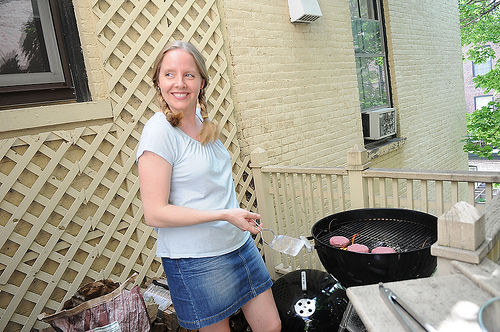 Now that we've seen Amanda's best video moments, it's Merrill's turn to shine. Sure, Merrill's coached us through recipes and taught us techniques but more importantly, she's made us laugh. A lot. Today, Merrill's greatest moments in the spotlight.
Who knew Merrill spoke French? Listen to how perfectly she pronounces gratin:
No one loves burnt toast more than Merrill, but she's willing to share if she has to:
A&M were both good at pretending to like disco fries, but Merrill is the disco queen:
And how could anyone forget her gold-medal whisking?:
Provisions
, our new kitchen and home shop, is here!
Get $10 off your first purchase of $50 or more.
Visit Provisions.
Tags: Kitchen Confidence, Merrill, bloopers, highlights, video, how-to & diy, video