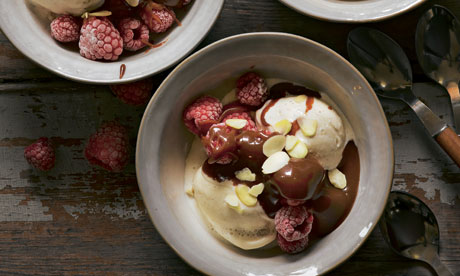 Who doesn't remember drooling over the counter as a kid while watching hot fudge sauce hit an icy cold scoop of vanilla ice cream? Maybe it was the novelty of the sundae, or the shocking mixture of hot and cold together. Whichever the case, something felt revolutionary about the temperature combination. And Hugh Fearnley-Whittingstall agrees -- he created three unique and comforting recipes that utilize the combination of hot and cold. Whether it be crab cakes with a chilled fennel salad, or hot chili with cold guacamole, we're ready to experiment with these culinary contrasts.
Do you have a favorite hot and cold combination?
Hugh Fearnley-Whittingstall's hot and cold recipes from the Guardian
Provisions
, our new kitchen and home shop, is here!
Get $10 off your first purchase of $50 or more.
Visit Provisions.