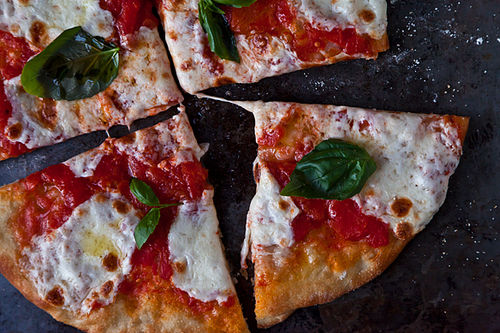 A perfectly executed homemade pizza is a bit like a work of art -- it takes some patience and finesse, but the resulting masterpiece makes all the extra effort worthwhile. If you've never attempted to make pizza at home, or even if you have, be sure to read through these guidelines. Perfecting pizza is all about attention to detail: slightly sticky dough, overnight refrigeration, the right tools, and a really (really) hot oven. Try your hand, and we bet you'll decide on homemade from here on out.
8 Great Tips for Homemade Pizza from Yahoo! Shine
Our new kitchen and home shop,
Provisions
, is coming soon!
Sign up now
and get $10 when we open.
Tags: what we're reading, yahoo shine, homemade pizza, pizza dough recipe, pizza crust, cooking tips