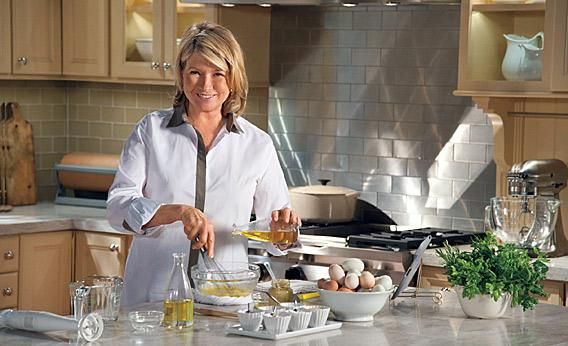 Cue the tomato sauce-stained cookbook and a whiff of homemade spaghetti and meatballs -- when we think of the Queen Bee of homemakers, Martha Stewart, that is what jumps to mind. But is it all changing?
Slate's Editorial Assistant, J. Bryne Lowder discusses Martha Stewart's latest venture -- a subtle revolutionary cooking that relies on simple recipes that echo the bellowing Julia Child's tossed omelets and culinary mission for the "servant-less chef." Rather than try to outdo contemporaries such as Ina Garten, better known as the Food Network's Barefoot Contessa, Martha has taken stock in the wisdom of culinary gurus and classic cooking.
For Stewart, food porn and fancy tablescapes might just be yesterday's news. Read on for more modest Martha.
Modest Martha from Slate
Our new kitchen and home shop,
Provisions
, is coming soon!
Sign up now
and get $10 when we open.
Tags: what we're reading, slate, How To, Cooking Shows, Food Media, Martha Stewart, Slate