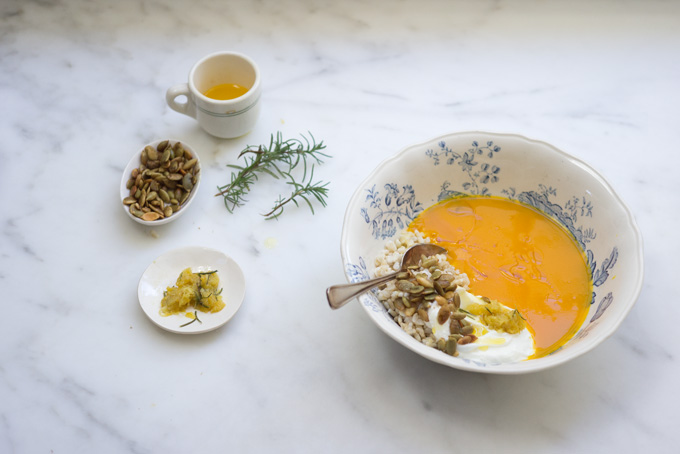 When blogger Heidi of 101 Cookbooks returned home from a trip to India, she had plenty of beautiful photographs and stories to share with us -- but she also had very little food in her pantry. So with a little creativity and some seasonal ingredients on her kitchen table, she concocted a hearty and warming recipe for Pumpkin and Rice Soup. We think we'll have to try this as soon as possible -- the Lemon Ginger Rosemary Butter topping just seals the deal.
Pumpkin and Rice Soup from 101 Cookbooks
Photos by Heidi Swanson
Provisions
, our new kitchen and home shop, is here!
Get $10 off your first purchase of $50 or more.
Visit Provisions.