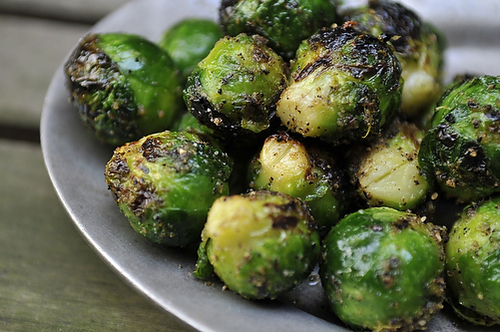 It's likely we all remember turning up our childhood noses at plates full of steamed sprouts. But these green gems are delicious when cooked correctly, and they prove to be the switch hitters of fall produce: fried up or shredded raw, laced with bacon or sautéed with shallots, they're delicious in endless iterations. Saveur has rounded up thriteen delicious sprout-centric recipes to convert even the pickiest eaters at your Thanksgiving table. Go ahead, pick your favorite -- and remember to make enough to share.
Brussels Sprouts from Saveur
Provisions
, our new kitchen and home shop, is here!
Get $10 off your first purchase of $50 or more.
Visit Provisions.