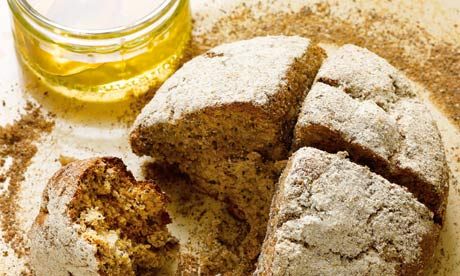 Bread is famous for its leavening -- serious bakers usually rely on sourdough starters, which require great effort, craftsmanship, and culturing. The dedicated baker may have the time, but in most cases, bread amateurs need a little leavening themselves. The Guardian discusses bread-baking for the rise-impatient, so you can rest easy, and bake quickly.
Hugh Fearnley-Whittingstall's quick-fix baking recipes from The Guardian
Photos by Colin Campbell
Our new kitchen and home shop,
Provisions
, is coming soon!
Sign up now
and get $10 when we open.
Tags: what we're reading, UK Guardian, bread