7 Ways to Start Your Day with French Toast
French toast: when perfected, it achieves that golden ratio of soft custard to chewy crust to caramelized exterior. Not too stiff or too soggy, it melts in your mouth while still standing its ground against a generous pour of maple syrup or a hefty wedge of butter. It's the stuff of languid weekend mornings, of breakfasts in bed, of sleepy faces gathered around a table.
These 7 recipes run the gamut from sweet to savory, simple to extravagant -- but all of them are sure to result in plates licked clean and requests for more.
Crispy Salt and Pepper French Toast from aliyaleekong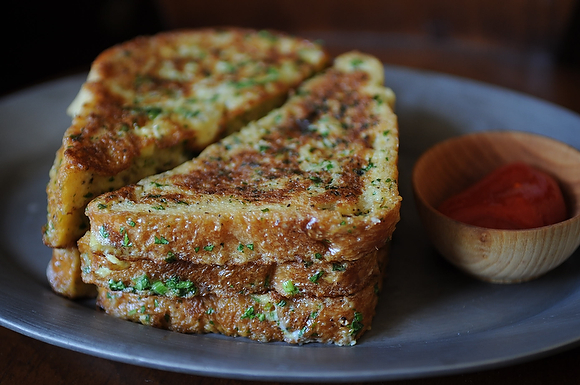 Bell-less, Whistle-less, Damn Good French Toast from Kayb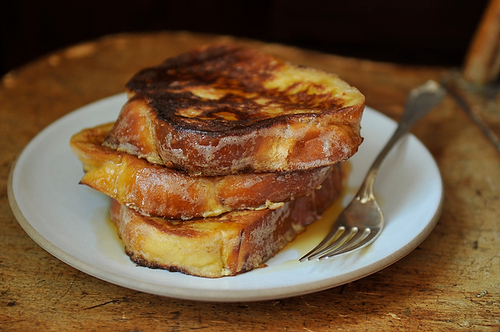 Weekend French Toast from fineartdaily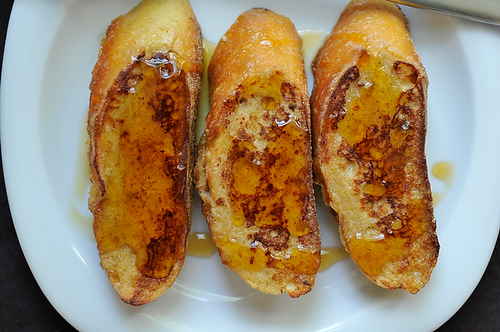 Maple Rosemary French Toast with Vanilla Crème Fraîche from hardlikearmour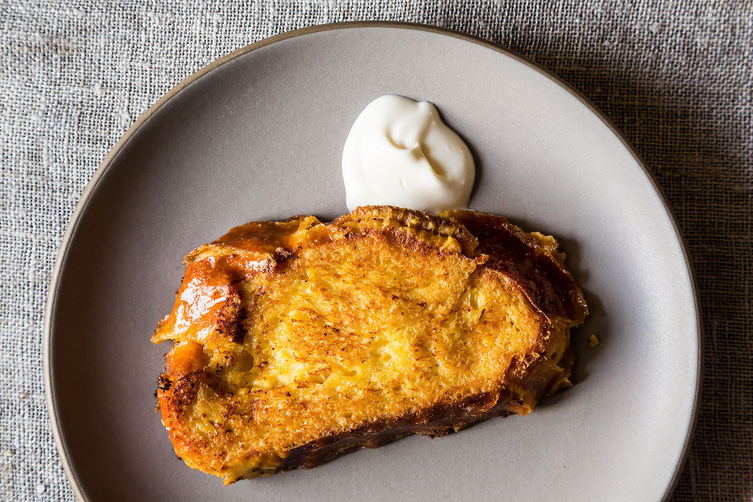 Croissant French Toast from merrill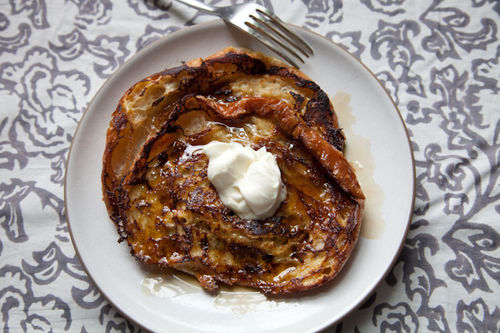 Crunchy Maple French Toast with Maple-Whiskey Butter from cookinginvictoria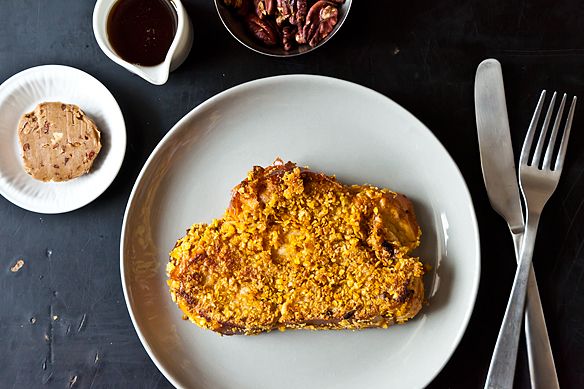 Darjeeling Tea Pain Perdu with Condensed Milk Butter from Aliwaks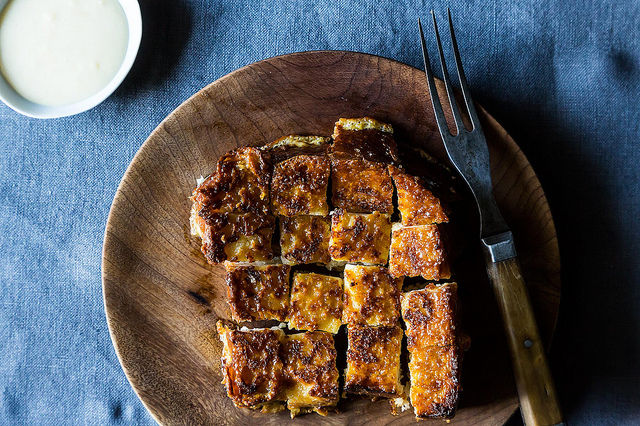 Tags: French toast, breakfast, bread