Read carefully because your culinary repertoire is about to expand exponentially. You may think that pesto is a one-herb sort of spread, that it made a vow to basil and has been faithfully committed ever since.
We're here to tell you to forget what you know.
That's right: pesto can be made out of practically any vegetable or herb that's green and flavorful. Arugula? Yes. Mint? Yes. Garlic scapes? Yes, please! And if your mind isn't spinning already, just think: you can add whatever nuts, oils, and cheeses you'd like (or leave out the cheese for a vegan alternative). Now that you know pesto's potential, it's time to get creative. Once you've found your favorite combination, toss it with pasta, spread it on sandwiches, use it as a dip for vegetables, or eat it by the spoonful.
Grilled Bread with Thyme Pesto and Preserved Lemon Cream by fiveandspice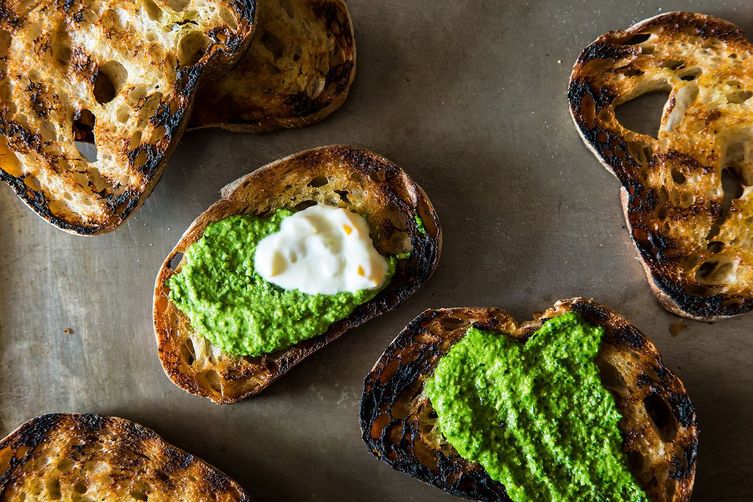 Mint-Pistachio Pesto by em-i-lis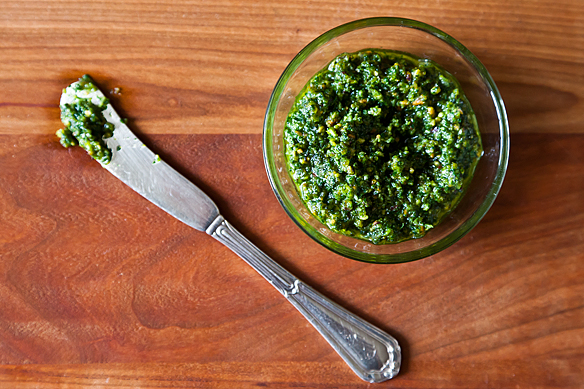 Mango Salad with Fennel Frond Pesto by arielleclementine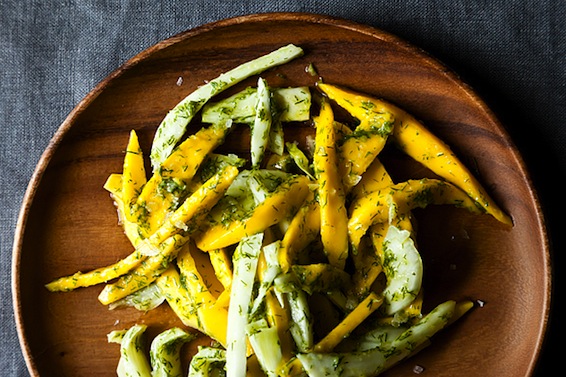 Prosciutto and Fontina Panini with Arugula Pesto by PhoebeLapine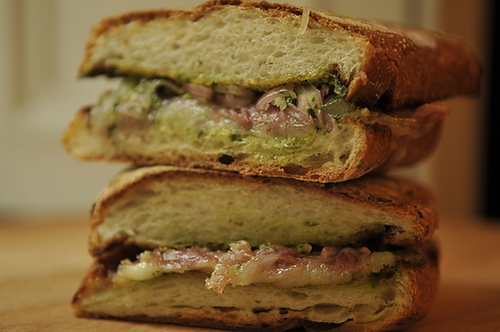 Chicken al Mattone with Thyme Pesto by Waverly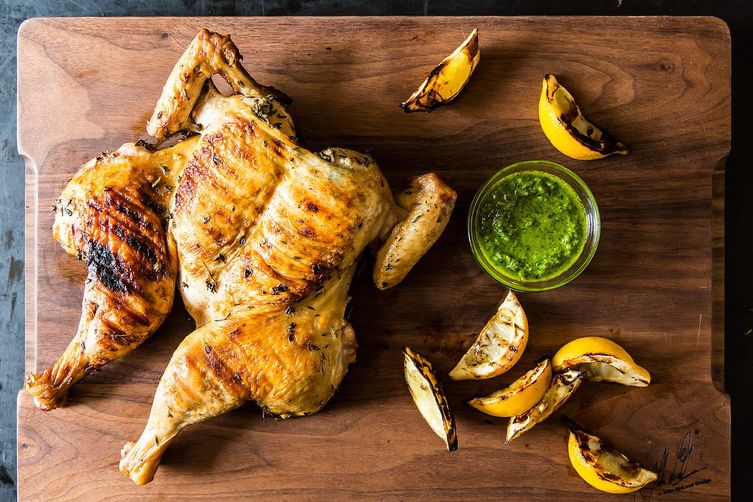 Grilled Aged Cheddar Cheese Sandwich with Pistachio Sage Pesto by Emily Weinberger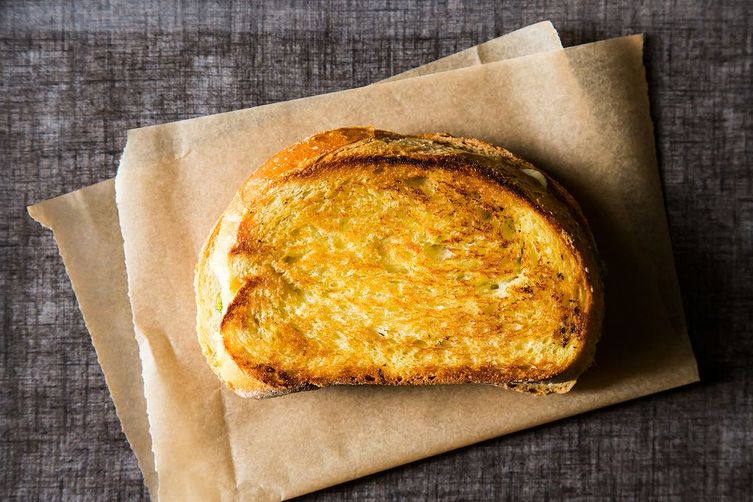 Simple Vegan Pesto by Gena Hemshaw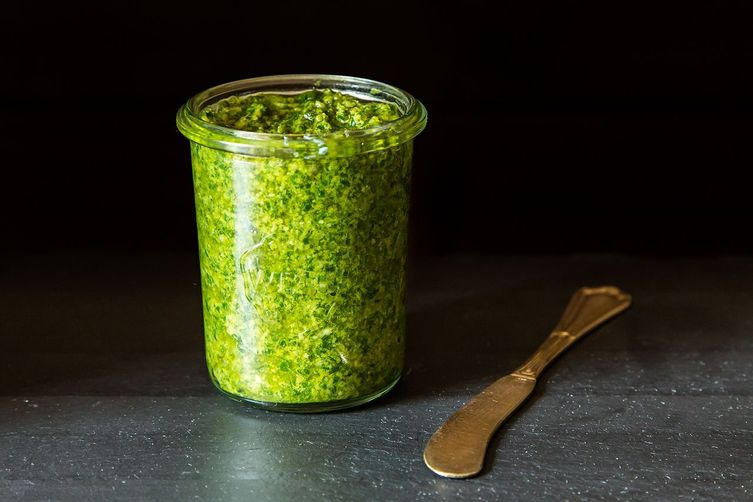 Smoky Minestrone with Tortellini and Parlsey or Basil Pesto by WinnieAb