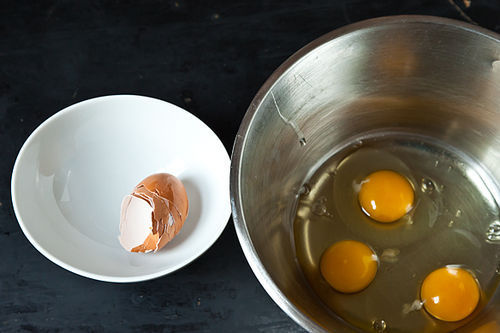 You'll be hearing from the staff at FOOD52 every week in Too Many Cooks, our group column in which we pool our answers to questions about food, cooking, life, and more.
If you spend enough time in the kitchen with someone who's serious about cooking, you're bound to start noticing the little things they do that seem so unusual to you, but so natural to them. We call them "kitchen tics" -- if you've ever spent twenty minutes trimming thyme from its stems to get it "just right," or oiled your cast iron pans so obsessively that your roommates are scared to so much as look at them, you know what I mean.
This week, we share our (perceived) kitchen tics. And for a treat, our significant others share what they see as our tics, as well.
What are the weird things that you do in the kitchen? Of course, they're not weird when you do them.
Read More »