Articles with Tag matching " quince"
It seems so obvious that quinces are close cousins to apples and pears -- that is, until you bite into one. Astringent and sweetly bitter (very similar to persimmons, in fact), they're not easy to love. But with proper handling, some seed-saving, and the right recipes, you'll be stocking up on quinces all winter long.
Read More »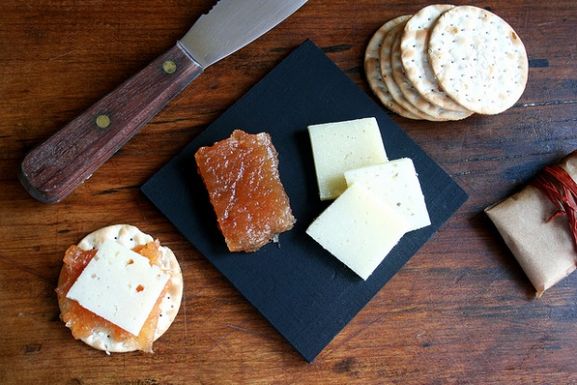 Alexandra Stafford of Alexandra Cooks shares her recipe for quince membrillo.
Read More »