Articles Tagged "BABIES!"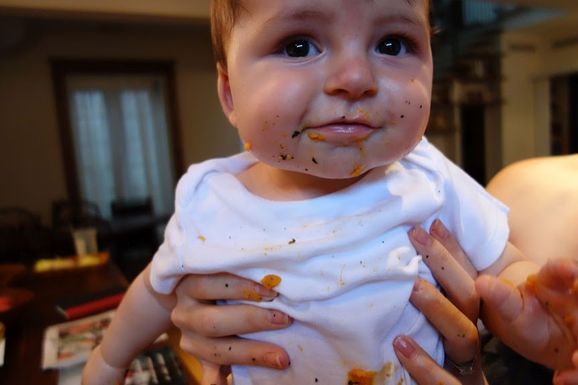 The last time we saw Charlie, he was making some pretty forward advances at Merrill's little girl, Clara. (Don't worry, they're still friends.) Today, we get a very special look at Charlie as he gobbles down a meal. On the menu? Kale and sweet potatoes from Lucky Dog Organics in the Catskills, a favorite of Charlie's dad Peter.
Orange foods (sweet potatoes, carrots, cantaloupe) are a big hit with Charlie. Then why dress him in white onesies, we asked? "They're specifically to make these early meals so photogenic," Peter told us, and we can't help but agree. Enjoy the above photo of Charlie with his mom Sarah -- soon he won't look so clean!
Read More »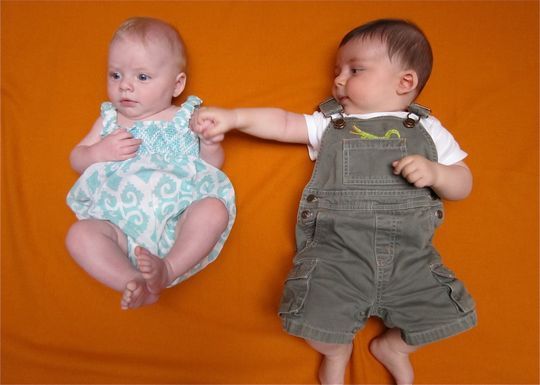 You'll be hearing from the staff babies at FOOD52 every week in Too Many Cooks Babies, our group column in which we pool our answers to questions about food, cooking, life, and more children are adorable all the time.
We really wanted to share our photos with you this week, but Charlie (Peter Steinberg's son) and Clara (Merrill's daughter) unequivocally stole the show. Peter, who is something of a baby whisperer, was able to divine the secret drama unfolding between the babies as they played together.
Secret drama, you ask? Well, read on...
Read More »