Articles Tagged "Cherpumple"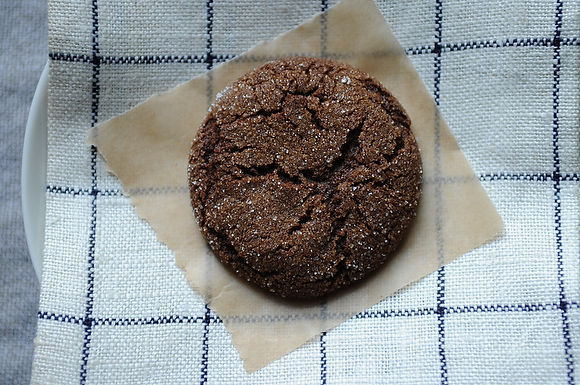 You'll be hearing from the staff at FOOD52 every week in Too Many Cooks, our group column in which we pool our answers to questions about food, cooking, life, and more.
While we prepare our favorites from your haiku this week, we thought we'd share our own -- the FOOD52 staff (and Amanda's husband Tad, who wanted in on the fun) put on our thinking caps this week to bring you our best 17-syllable poems. The results were surprising -- we have more than one closet poet among us!
Read More »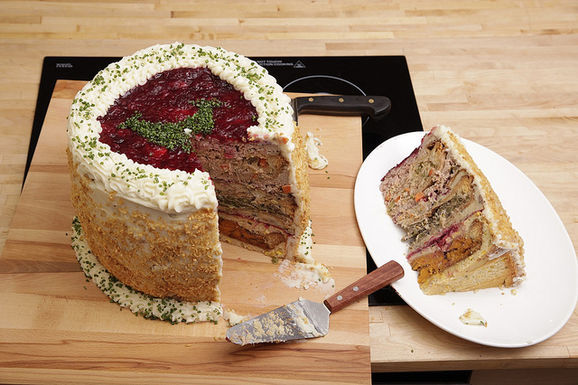 We've already told our side of the Cherpumple-Off story -- in which we go head-to-head with Serious Eats to see who can make the biggest, baddest cake/pie mashup around -- but our opponents have their own take on the epic battle. Erin Zimmer at Serious Eats breaks down the making of the winning Cherpumple (cutely named Sir Pumple), a Thanksgiving-themed monster filled with, among other creations, sweet potato pie, jalapeno cornbread and turkey-duck meatloaf.

Want to make your own? The genius chefs at Serious Eats promise a how-to later this year, come November. Keep an eye out for more tasty details.

Our Cherpumple-Off Against Food52 from Serious Eats
Read More »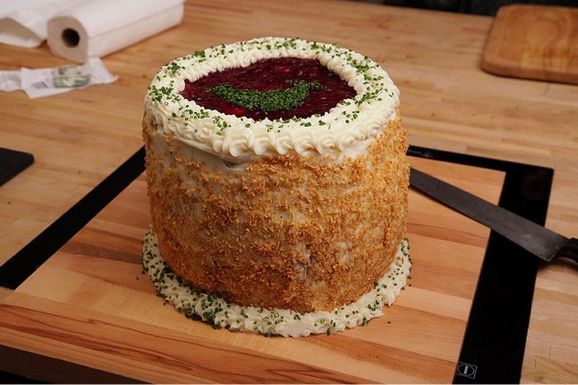 We go face to face with Serious Eats for the ultimate three-layer cake -- Clananafouti Swamp Monkey vs Sir Plumple. Bellyaches ensue.
Read More »