Articles Tagged "Pickles"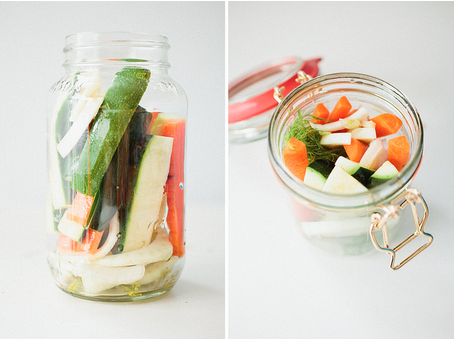 Turn summer's bounty of vegetables into appetizers, snacks, cocktail garnishes, and burger toppings.
Read More »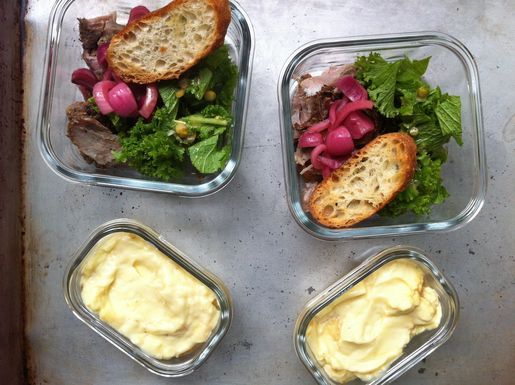 Rebranding "leftovers" as a fun way to combine meals afresh is the theme of Walker's and Addie's lunches today. Here's Amanda on what they're having:
Kids like leftovers, too! And they like dishes that allow them to browse around and select what they want. We had a dinner party, so I sent our kids to school with Luciana's Porchetta, pickled onions, garlic-rubbed crostini, and baby mustard greens (from the CSA I just joined) dressed with leftover vinaigrette. For dessert: Crème brûlée! But I just called it pudding.
Read More »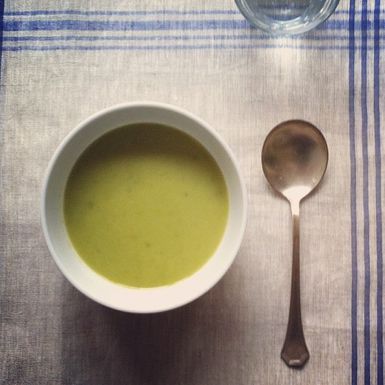 You'll be hearing from the staff at FOOD52 every week in Too Many Cooks, our group column in which we pool our answers to questions about food, cooking, life, and more.
It was a week of surprises -- from babies to errant cucumbers -- and gorgeous food here at FOOD52. You know, just like normal
Read More »