Articles Tagged "adorable babies"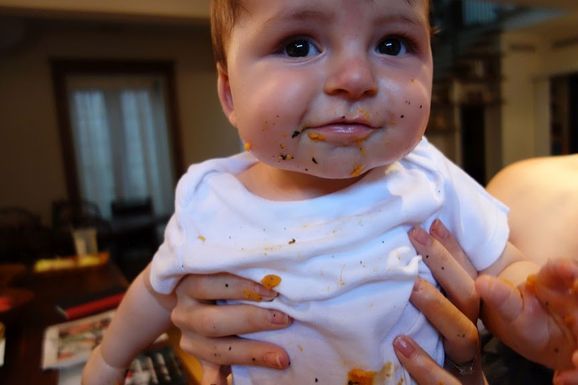 The last time we saw Charlie, he was making some pretty forward advances at Merrill's little girl, Clara. (Don't worry, they're still friends.) Today, we get a very special look at Charlie as he gobbles down a meal. On the menu? Kale and sweet potatoes from Lucky Dog Organics in the Catskills, a favorite of Charlie's dad Peter.
Orange foods (sweet potatoes, carrots, cantaloupe) are a big hit with Charlie. Then why dress him in white onesies, we asked? "They're specifically to make these early meals so photogenic," Peter told us, and we can't help but agree. Enjoy the above photo of Charlie with his mom Sarah -- soon he won't look so clean!
Read More »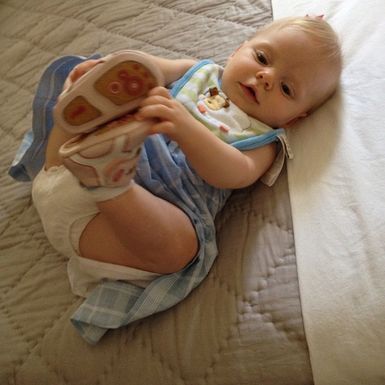 Okay, so we cooked some stuff in the test kitchen on Tuesday. You know, food? All that will be on the site soon enough, but the most important event of the day was that Merrill's tiny 6-month-old daughter Clara came to visit.
Today we dedicate our test kitchen top 3 to adorable baby pictures. (But you can find lots of our non-baby shenanigans here, if you so desire.)
Read More »