Articles Tagged "antipasti"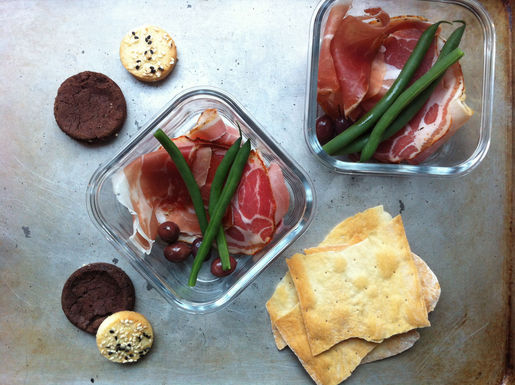 The twins' lunches today echo a sentiment after our hearts: why should cookie consumption end with the holidays? Christmas has come and gone, but cookies remain a lunch go-to -- just the way it should be. Here's Amanda with the details:
"Antipasti time! Porchetta, Serrano ham, olives, a few beans for fun, Italian crackers, and two kinds of cookies."
Happy lunching!
Read More »