Articles with Tag matching "basmati"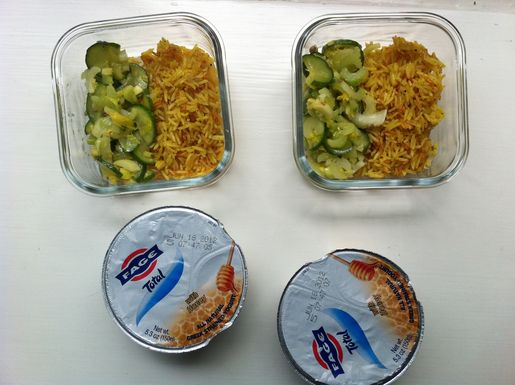 Today's lunchboxes reveal a Middle Eastern influence for Walker's and Addie's lunches. There's stuck-pot rice (it's simple: basmati, yogurt, curry powder, and lime juice), a celery and Israeli cucumber salad (remember, Walker loves cucumbers!), and Fage yogurt with honey.
What are you having for lunch?
Read More »