Articles Tagged "bell pepper"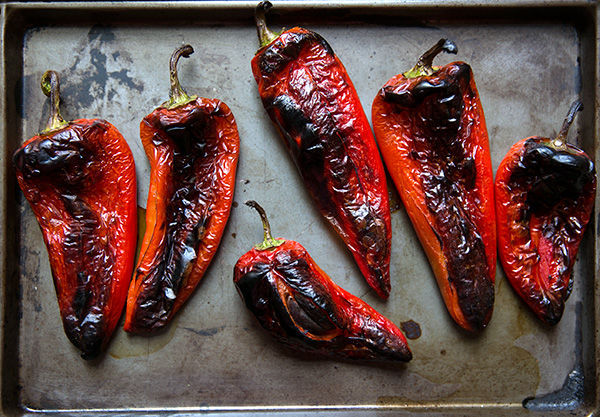 Maximize your capsicums.
Read More »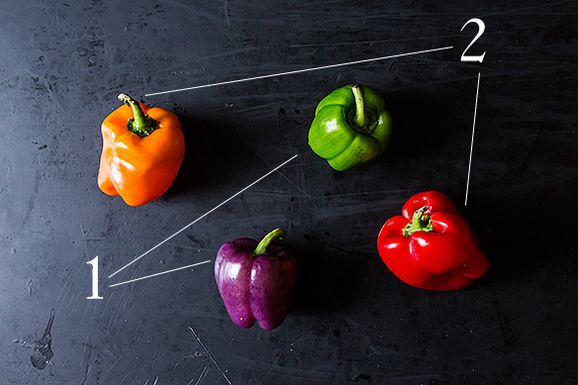 Recently, we learned all about hot peppers. Today we turn to their mild-mannered cousin, the bell pepper. Crunchy when raw, meltingly sweet when roasted, bell peppers come in a rainbow of colors. And unlike other peppers, which vary in heat depending on factors ranging from their species to the weather, you'll never find a hot bell pepper: due to a recessive gene, they don't produce capsaicin, the chemical that causes spiciness.
Read More »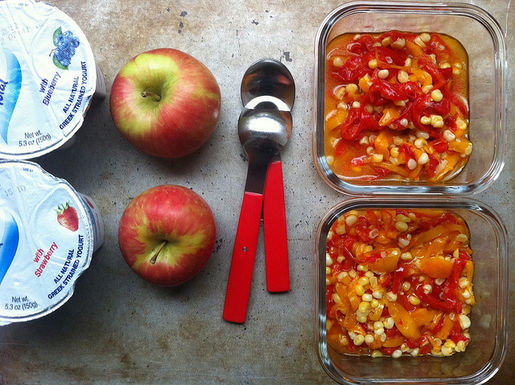 It's a cross between summer and Meatless Monday in the twins' lunchboxes today -- although those apples are an omen of fall! We'll let Amanda explain:
There were still peppers and corn in the market so I decided it was time for a stew of them. That was the main course, just glistening sweet pepper stew. On the side, yogurt, and an apple. I figured they could get meat or fish at dinner.
What's in your lunchbox?
Read More »