Articles Tagged "bona fide farm food"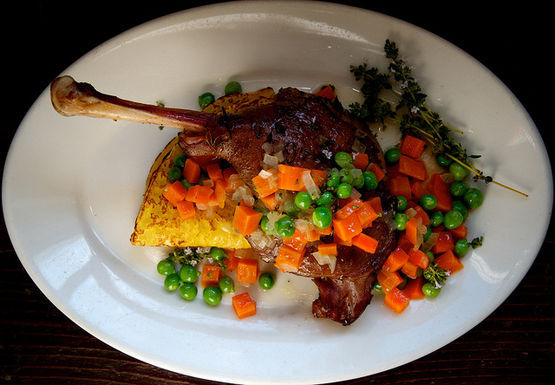 Today: Tom muses on the raw materials of the kitchen and why he cooks over a plate of Ham-Cured Goose Legs with Butter-Poached Peas and Carrots.
Just the other day, my dad was leaning against the fence watching the chickens do what chickens do while I knelt nearby, weeding some rogue arugula out from around the grapes. All the while, we engaged in a round of small talk.
Soon enough, the conversation turned to the chickens.
Read More »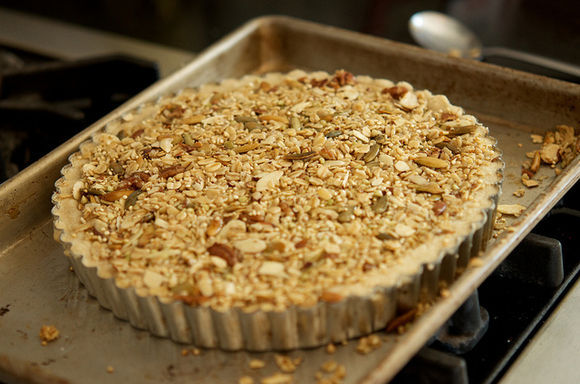 Today: Tom gets into a tight spot with some bees -- but makes the most of his situation with a honey granola tart.
"Crazy-drive, dad, crazy-drive," both girls yell in unison from the back seat of the car.
So in the soft yellow light of a warm spring morning, I do. I weave the car back and forth, fishtailing and tossing gravel from the drive into the tall prairie grass all the way up to the bus stop. If it wasn't so fun, it would be an offense to the quiet of first light.
Read More »
Tom finds the fish of his dreams and cooks up a meal to match it.
Read More »