Articles Tagged "bulgur"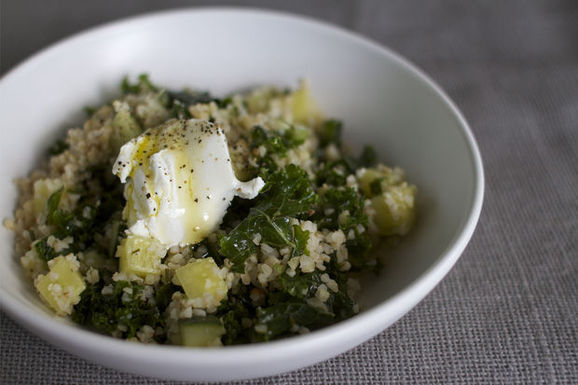 Two summer favorites join forces to create one fresh, wholesome meal.
Read More »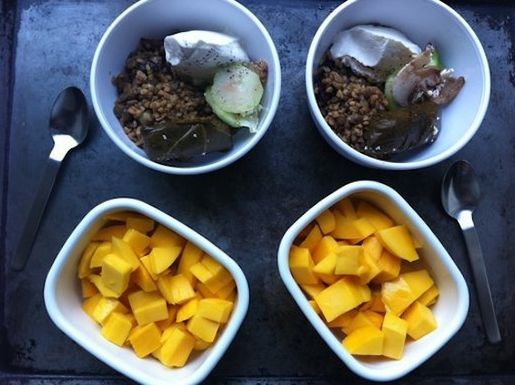 What are Walker and Addie having for lunch today? Today there's a Mediterranean theme: lentils and bulgur with caramelized onions, a stuffed grape leaf, cucumber salad, and labne. Dessert is Champagne mango -- those sunny yellow cousins of the larger red-and-orange mangoes you're used to -- cut into cubes. A great early spring lunch!
Read More »