Articles Tagged "clementines"
Salmon makes another lunchtime appearance, but this time in a different form.
Read More »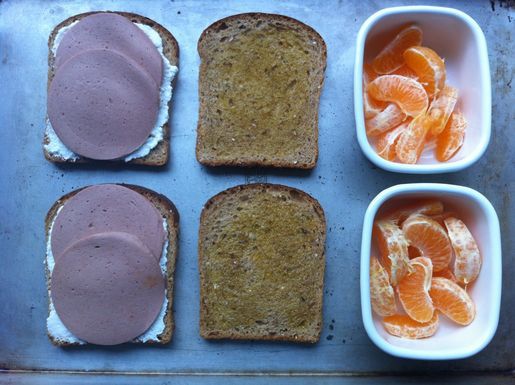 This week's peek into Walker's and Addie's lunchboxes is as easy as 1, 2, 3: liverwurst over ricotta on one slice of bread, another slice sprinkled with garlic oil to top them, and container of clementine sections for dessert.
Raise your hand if you're having a liverwurst sandwich for lunch, too. Nobody?
Read More »