Articles Tagged "enchiladas"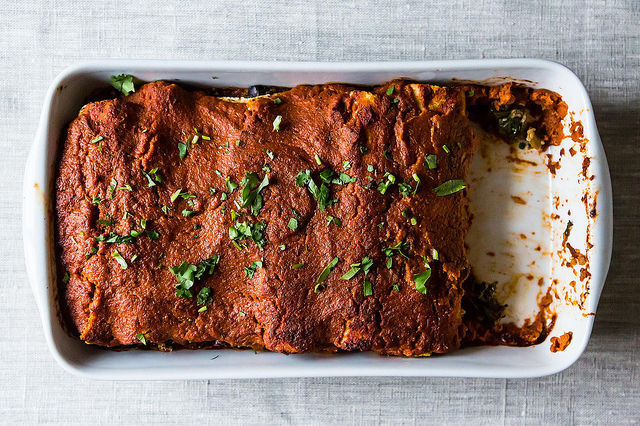 Enough with the pastries, the French toast, the sticky buns: here's a game plan for a different kind of brunch.
Read More »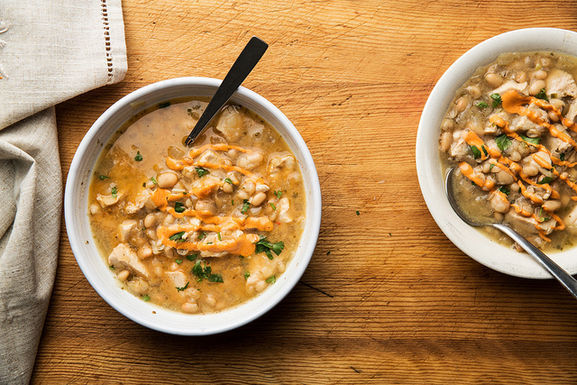 Let a smoky, spicy condiment bring life to every dinner this week.
Read More »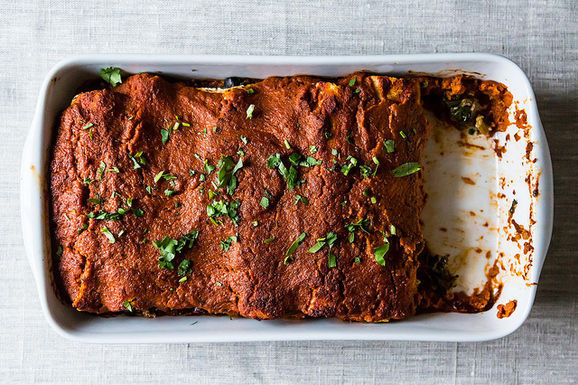 Every other Thursday, Gena Hamshaw of the blog Choosing Raw shares satisfying, flavorful recipes that also happen to be vegan.
Today: Gena proves that vegan food can provide that stick-to-your-ribs satisfaction that winter's chill elicits from our kitchens. Mushroom, Kale, and Quinoa Enchiladas -- along with a number of past New Veganism recipes -- will keep you sated and comforted until spring finally appears.
Read More »