Articles Tagged "hive"
A lush, creamy pasta, perfect for spring's fresh peas -- or the ones in a bag in your freezer.
Read More »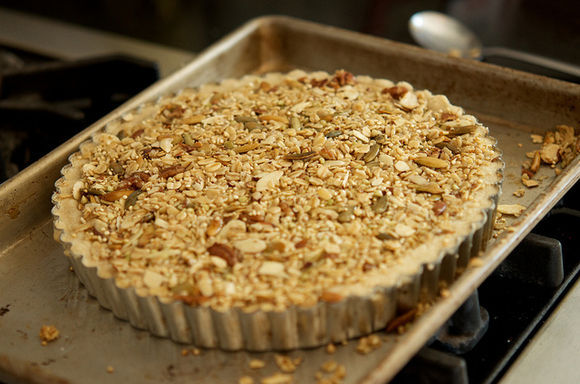 Today: Tom gets into a tight spot with some bees -- but makes the most of his situation with a honey granola tart.
"Crazy-drive, dad, crazy-drive," both girls yell in unison from the back seat of the car.
So in the soft yellow light of a warm spring morning, I do. I weave the car back and forth, fishtailing and tossing gravel from the drive into the tall prairie grass all the way up to the bus stop. If it wasn't so fun, it would be an offense to the quiet of first light.
Read More »