Articles with Tag matching "office hours"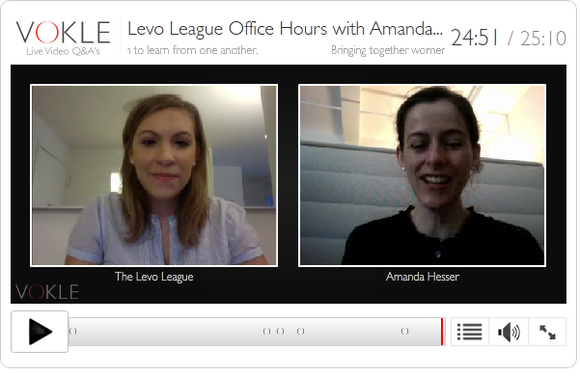 Watch Amanda speak about her introduction to the food world, the evolution of the industry, and answer some questions from listeners at home in The Levo League Office Hours.
Read More »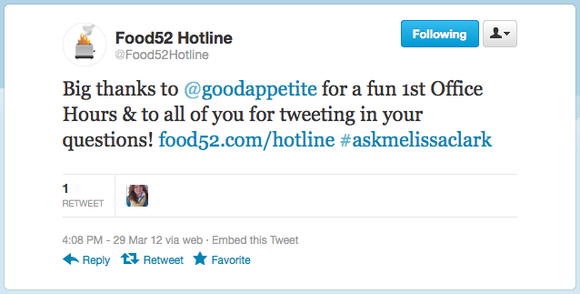 Yesterday's Office Hours with Melissa Clark was a great time -- questions poured in for Melissa from the Hotline and Twitter alike on a wide variety of topics. We've collected some of the best Q&As -- click through to see what you missed!
Read More »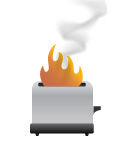 Calling all Hotliners!
We're proud to announce a new feature on the Hotline next week: Office Hours, in which our favorite cookbook authors, chefs and producers will be on the line to help with your questions about cooking in real time.
Kicking off Office Hours is Melissa Clark, award-winning New York Times food columnist and author of over 30 cookbooks including The Piglet 2011 contender Cook This Now.
You might try asking Melissa for the best variations on her famous crunchy kugel, or get advice on which herbs to add to her genius duck confit. She'll do her best to answer your burning cooking questions!
Here are the details:
• Melissa Clark will be answering questions on Thursday, March 29 from 3-4pm EST from the Hotline, Twitter, and our FOOD52 Hotline iPhone app (download it free here).
• On the Hotline & Hotline app, be sure to include #askmelissaclark in the Title of your question.
• On Twitter, be sure to include #askmelissaclark and @food52hotline in your question so we can find your tweet!
See you on the Hotline!
Read More »