Articles Tagged "picked garlic scapes"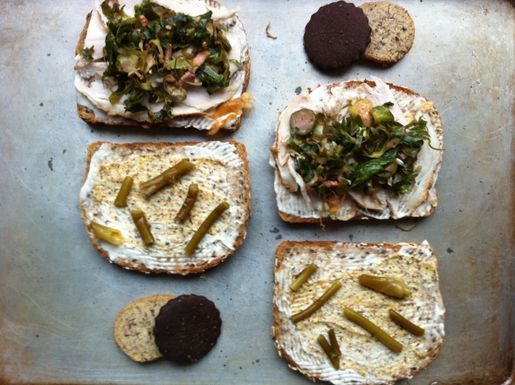 Today's lunch most likely mirrors that of every other American child's lunch this week. We'll let Amanda explain:
Leftover turkey sandwiches! The turkey is topped with shaved brussels sprouts, pancetta salad, and pickled garlic scapes. They also had the added treats of chocolate cookies and vanilla rooibos tea cookies, winner ofYour Best Recipe with Vanilla.
Read More »