Articles with Tag matching "porchetta"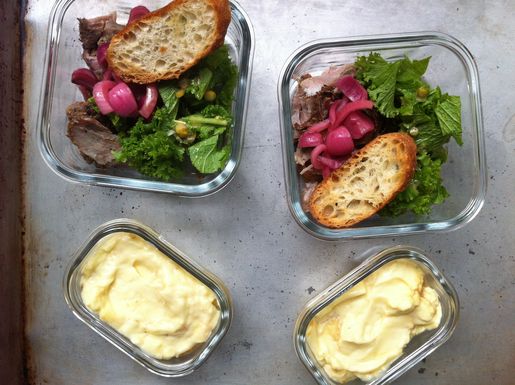 Rebranding "leftovers" as a fun way to combine meals afresh is the theme of Walker's and Addie's lunches today. Here's Amanda on what they're having:
Kids like leftovers, too! And they like dishes that allow them to browse around and select what they want. We had a dinner party, so I sent our kids to school with Luciana's Porchetta, pickled onions, garlic-rubbed crostini, and baby mustard greens (from the CSA I just joined) dressed with leftover vinaigrette. For dessert: Crème brûlée! But I just called it pudding.
Read More »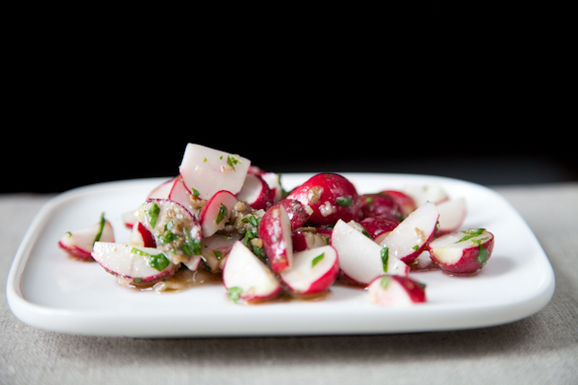 Last year, I lived in Rome from August to December. Dropped into a world of strictly-seasonal cuisine, I was lucky; I got the best of the summer, fall, and (very mild) winter. I got fat, juicy tomatoes. I got earthy porcini. I got sharp, biting puntarelle, dressed with anchovy and olive oil.
But I'm greedy.
I want meaty carciofi (artichokes), tender peas, perfect squash blossoms: produce that Roman cuisine celebrates in the springtime. I want a glass of Frascati; I want a view of the Tiber. But since I'm now back in America, I'm cooking these Roman dishes until spring turns into summer. I'm making my own Roman spring -- and you can, too.
Read More »