Articles Tagged "ricotta salata"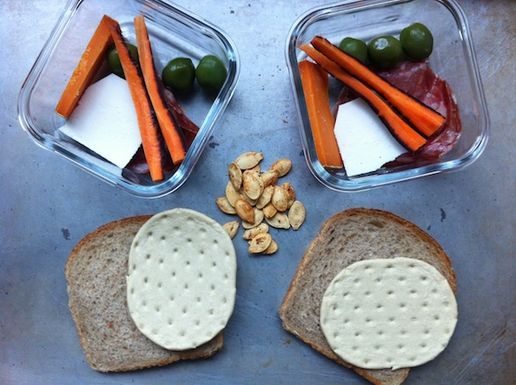 It's a lunchbox cocktail party for Walker and Addie this week, with crudités, cheese, and olives all ready for the snacking. Here's Amanda with the specifics:
I believe in the occasional snacky lunch. For this one I packed soppressata, Castelvetrano olives, Red Leicester cheese, ricotta salata, and purple carrots. To go with, whole wheat bread, a British cheese cracker, and roasted pumpkin seeds.
(No Grüner Veltliner for this set, but we wouldn't pass on a glass to accompany this meal!)
Read More »