Articles Tagged "what we\'re eating"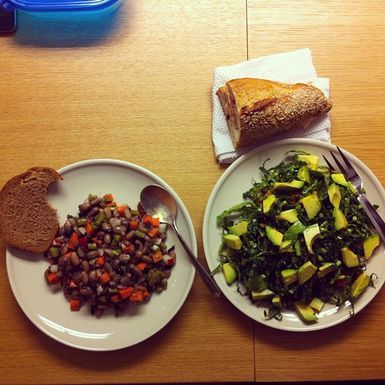 It's finally lunchtime here in the office and we're ready to dig in. I have a slice of the pumpernickel loaf I baked yesterday (I snuck a bite before the photo was taken) plus a salad of black and white beans, diced carrots, kale stems, and radishes. Our associate editor Kristy has a kale salad with avocado and kabocha sqash, and a sandwich of porchetta and whole-grain mustard.
What's in your lunchbox?
Read More »