Articles Tagged "wraps"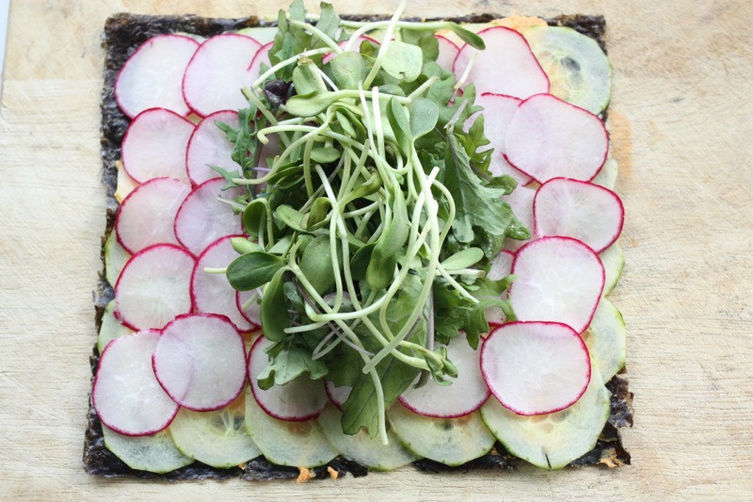 Nori isn't just for making sushi -- here's how to turn it into a lunchtime vegetable wrap.
Read More »
Combining raw and cooked ingredients, these wraps give you the best of both worlds.
Read More »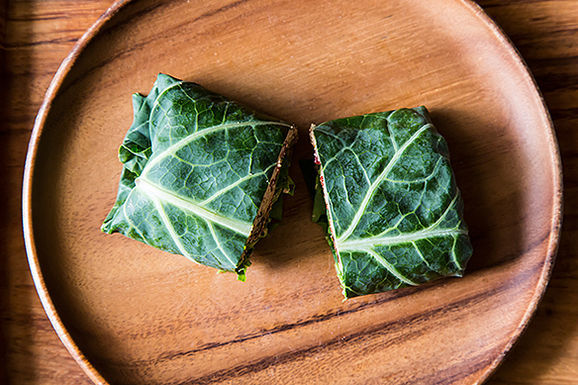 Gena Hamshaw of the blog Choosing Raw eats a mostly raw, vegan diet without losing time, money, or her sanity. Let her show you how to make "rabbit food" taste delicious and satisfying every other Thursday on FOOD52.
Today: Gena turns the traditional wrap on its head by putting the greens on the outside, with a recipe for Collard Wraps with Herbed Cashew Spread and Roast Peppers.
Read More »