Pure and Simple Guacamole-and-Egg Toast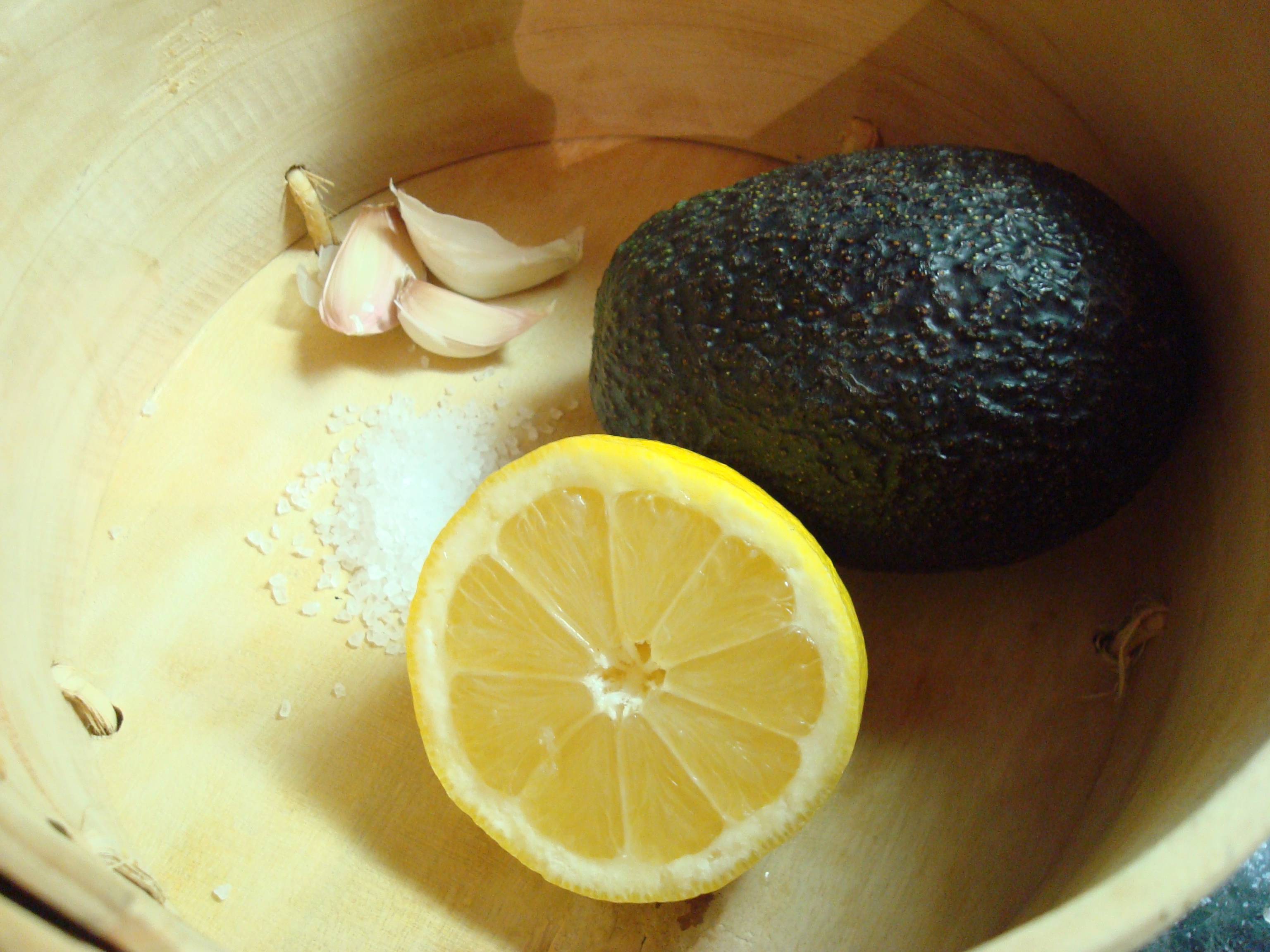 Author Notes: There are no unnecessary additions here, just the bright clean flavors of avocado, lemon or lime, and garlic. No tomatoes or cilantro to distract from the contrast between rich, buttery avocado and tart citrus. Mashing salt into the garlic softens and rounds out the flavor, without completely taming it. This dish is good with chips or raw vegetable as a side, spooned over chili or served with grilled meats. - creamtea
Serves 1-2
1

ripe avocadoes, halved, the pits removed

1/4

medium to large lemon or one half lime, plus additional wedges for garnish

1

smallish clove garlic, halved, the germ removed if large, and any green cut away

1

pinch sea salt, or to taste

2

eggs

2

thick slices whole-grain bread

Aleppo pepper as accompaniement
Scoop or squeeze the flesh of the avocado into a medium-sized bowl. Mash slightly. Squeeze the lemon or lime and remove any seeds. Mince the garlic, add a pinch or two of salt over the minced clove, and mash the salt into the garlic with the back of a spoon until a paste forms. Scrape the garlic paste into the bowl, add the lemon or lime juice, and mash all ingredients slightly to combine. The guacamole should still be chunky and textured. Taste and adjust seasoning. Serve as a dip or spread with tortilla chips if desired, or as a garnish for chili. Cover with cling wrap until serving time, pressing wrap to surface of dip, and chill if making ahead. Remove from refrigerator about 1/2 hour prior to serving.
Heat olive oil over low heat in a nonstick pan. Break two eggs in and fry to desired level of doneness.
While eggs are frying, toast the bread. Arrange on each of two plates.
Spread the avocado mixture on the bread, slide an egg onto each, sprinkle with salt, pepper, and a squeeze of lemon, and serve.
Jump to

Comments

(

3

)