French Press French Roast Root Vegetable Purée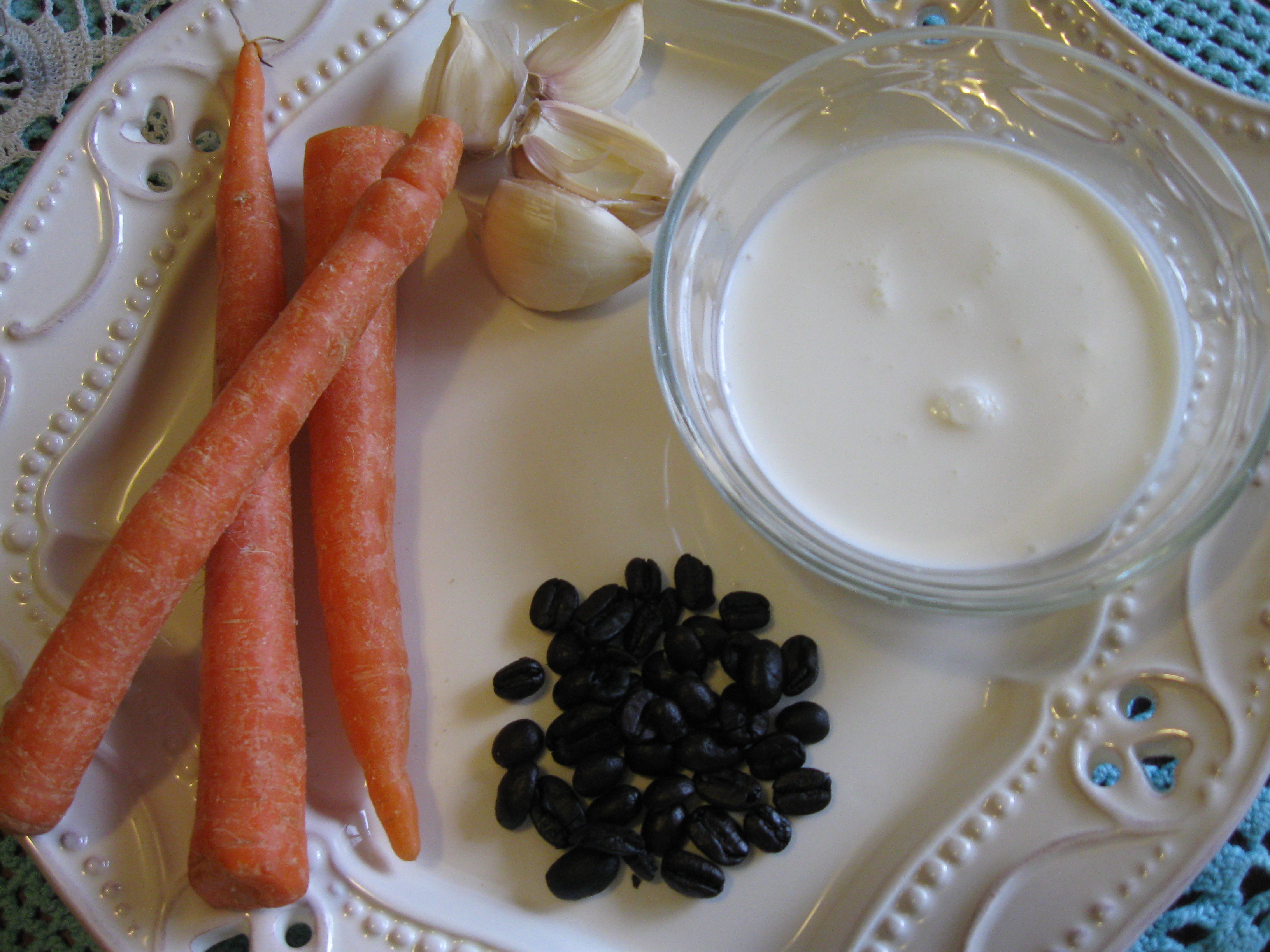 Author Notes: Root vegetables in various combinations are among my favorite foods to tinker with. Different colors, different sweet/spicy/savory blends, different textures—the end product is never exactly the same twice. I've long been aware of the 3-way love affair of carrots, parsnips, and cream; during the summer I turn to different stocks. This combination popped into my head when I needed something in which to gently nest a great big portobello mushroom that we'd stuffed with some goat cheese mixed with lemon zest & juice, and lots of fresh thyme.

Let me tell you, the result of this little science experiment (a) made us gasp, then (b) dropped our jaws to our knees, then (c) caused us to to exclaim various variations on, "Oh my.......!" Its intensity and complexity were pretty much unanticipated, and it was all due to a pot of French Press French Roast. And the honey. And the vegetable blend. I guess what I'm getting at is that the whole turned out to be so much greater than the sum of its parts. - boulangere

- boulangere
Food52 Review: This is such a fun way to bring that beloved coffee flavor into a savory dish. It has a creamy texture and subtle coffee flavor. Don't add too much braising liquid, start with 1/2 cup of braising liquid and add more if desired. If you don't have an immersion blender, a standard blender will work. The more I ate this, the more it grew on me. You might find yourself eating the leftovers out of the pot! - thehappycook - thehappycook
Serves 2
2

ounces butter, melted in a skillet

1

yellow onion, medium dice

4

cloves garlic, peeled, quartered

2

carrots, peeled, medium dice

2

parsnips, peeled, medium dice

16

ounces strong French roast French press coffee

1/4

cup honey

2

ounces butter

6-8

ounces heavy cream

Sea or kosher salt and pepper to taste
Preheat oven to 350 degrees.
Melt butter in a skillet over medium-high heat. Add onions with a dash of salt and sauté until lightly caramelized. Add garlic and sauté until very fragrant.
In a deep baking dish large enough to contain them, place carrots, parsnips, onions & garlic, and coffee; a French oven is perfect for this. Drizzle in honey, then stir to blend. Give it a taste. If you don't get a good hint of honey, add more. Cover with a lid or foil and place in oven. Braise for about an hour. Vegetables are done when they can be very easily pierced with a sharp knife.
Remove baking dish from oven. Set a colander in a large bowl and pour vegetables into it, retaining coffee mixture. Return vegetables to the baking vessel. Add butter and stir so it begins to melt. Ladle in about a cup of the braising liquid. With an immersion blender, begin puréeing vegetables. As they begin to break up, add cream. Once they are nicely smooth, season to taste with salt and pepper.
Feel free to adjust the balance of bitter-sweet braising liquid and cream in order to please your palate. This is a wonderful resting place for anything you can imagine: grilled meats and/or vegetables, braised meats, you tell me how you use it!
As for the lovely left-over braising liquid, strain it, pour it into a container and freeze it for another use. Chili? Black bean soup?
Jump to

Comments

(

14

)
Tags: breathtaking, carrot, coffee, cream, parsnips, purée, root vegetables, savory