Coffee-Cardamom Popsicles with Guittard Chocolate Powder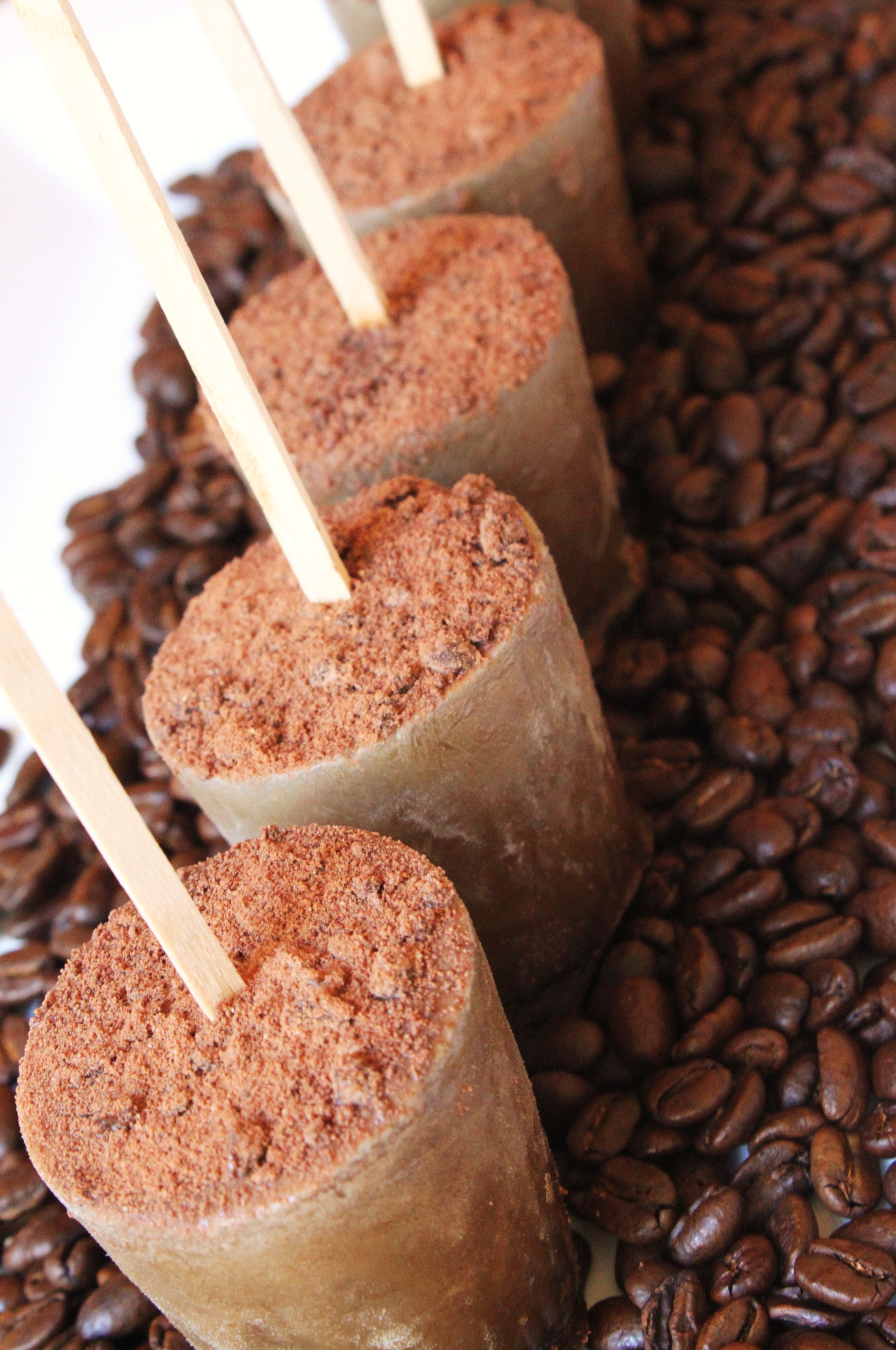 Author Notes: These heavenly adult popsicles were created with the dreaded 3pm slump in mind. What better way to treat yourself than a creamy, cardamom-infused cool coffee pick-me-up?

Since these take a while to set, plan on making them early in the day or the day before you'll need them. - Elizabeth Howes - Elizabeth Howes
Food52 Review: I can definitely see myself keeping these popsicles stocked in the freezer through the warm summer months for an afternoon pick-me-up. They're just slightly sweet and spicy with an ample coffee kick. I loved the heady flavor of coffee and cardamom together. My only difficulty was was pinpointing the right time to add the chocolate powder: my pops were too liquid to work with for much longer than 1-1/2 hours and I wound up just letting them set all the way before adding the powder. They turned out fine though (if a tad grittier than they might have been otherwise)! - vrunka
- vrunka
Makes about 8 popsicles
4-5

cups freshly brewed coffee (French press coffee works very well)

5-6

cardamom pods, seeds removed and lightly toasted

2

cups organic cream or soymilk

2-3

tablespoons honey

1/8

cup Guittard semi-sweet chocolate, finely crushed
Toast the cardamom seeds in a dry sauté pan until fragrant. Add directly to the grounds and brew coffee.
Combine the cardamom-infused coffee, cream and honey. Pour mixture into popsicle molds or 2 ounce glass cups and place in freezer for 1 1/2 hours.
Remove from freezer. Once somewhat set, insert wooden popsicle sticks and dust the top of each popsicle with chocolate powder, pressing the chocolate gently to set.
Place back in freezer for 3-4 + hours until completely frozen and set.
Remove from molds and serve immediately. * Note: the coffee mixture can be made any way you enjoy by adding more/less cream and/or honey.
Tags: Turkish