Sugar Bush Maple Coffee and Cocoa Rubbed Pork Tenderloin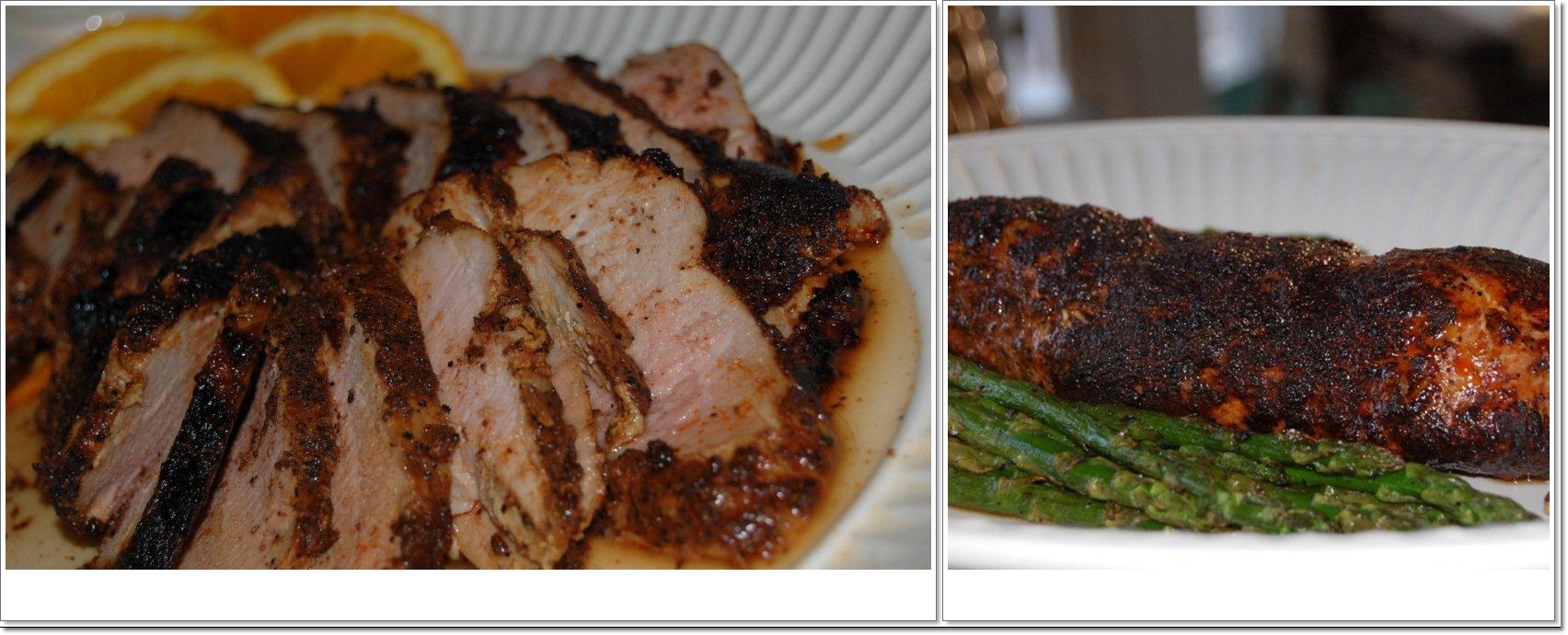 Author Notes: I made this recipe for the first time last fall and while I like the taste of both the rub and the mustard marinade, it needed a little attention for my taste buds. I started with the suggested ingredients and amounts, obviously changing them to a great extent. While I can't claim the original recipe as my own, I love the inspiration, originally inspired by John Rees/2008 on BBQ Canada who was inspired by Steve Raichlen. My version, is a happy place between both recipes.

Thanks for taking a look!

I eliminated, reduced, changed, and added ingredients according to my taste, sweetening the tart mustard marinade with a little Asian sweet chili sauce and honey or agave syrup, worked nicely. Instead of the chipotle chile pepper in adobo and wasabi powder, I added smoked paprika and just a touch of chipotle chile powder, and cut back on the amount of salt.

The coffee that I used was Timothy's Sugar Bush Maple Coffee and I found that 3 heaping tablespoons was just the right amount of coffee flavor, their recipes call for 4-6 tablespoons. - ibbeachnana
Serves 6-8
Sugar Bush Maple Coffee Rub
3

tablespoons Sugar Bush Maple coffee

2

tablespoons Sweet paprika

1

teaspoon Smoked paprika

1/2

teaspoon Chipotle chile powder

1/2

tablespoon Kosher salt

1/2

teaspoon Freshly ground black and white pepper

2

tablespoons Unsweetened cocoa

1

tablespoon McCormick onion powder, California Style

1/4

teaspoon garlic powder or granulated garlic
Thoroughly blend the dry rub ingredients and spread on a sheet pan.
Mustard marinated pork tenderloins
2

Whole pork tenderloins, thin end tucked under and tied

2

tablespoons Dijon mustard

4

tablespoons Yellow mustard

1

tablespoon EVOO

1

medium shallot, minced

2

garlic cloves pressed through garlic press

2 +

tablespoons Asian sweet chili sauce, according to your taste

1

teaspoon Soy sauce

1

tablespoon Worcestershire sauce
Remove fat and silver skin from tenderloins and dry with paper towels. Completely blend the next 8 ingredients and slather both tenderloins with the marinade.
Roll the mustard marinated tenderloins in the coffee/cocoa rub, covering completely and wrap tightly in plastic wrap, set in a baking dish large enough to hold both, refrigerate overnight. When cooking time rolls around, the tenderloins can be pan seared and finished in a 350°oven, but my favorite method is on the grill rotisserie, takes about 40 minutes on MOM or you can slow roast on LOL for a longer period of time, checking the meat with an instant read thermometer to a temperature of 140-150°, my preference. A ten minute rest under heavy duty foil tent, slice and serve. You can serve with a sauce of your choice; I made a reduced apple cider sauce that was just perfect with the rotisserie tenderloins. I tried the recipe with a bbq type sauce and felt that it was too tart for my taste.
Jump to

Comments

(

4

)
Tags: can be made ahead, leftovers