Aioli Asiago Cheese Bread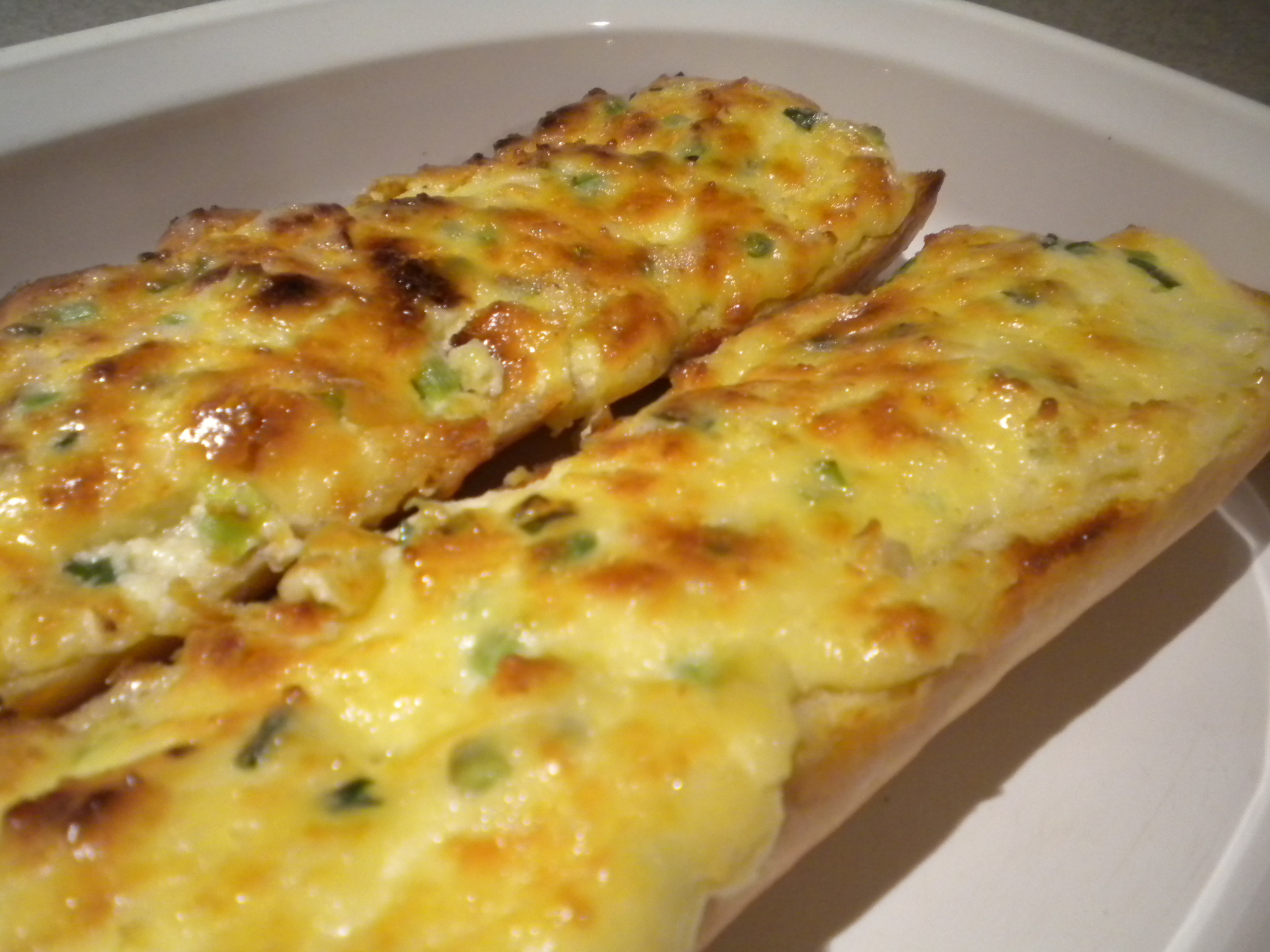 Author Notes: This recipe is probably an unconventional use of aioli, but if you love garlic you'll love this, too. It's wonderful paired with a simple grilled steak! - inpatskitchen
Food52 Review: When you slather homemade aioli on crusty bread, top it with a generous helping of cheese, and then bake it into melty goodness, it can't be bad. The scallions cut through the creamy garlic richness and keep this take on cheesy garlic bread tasting bright and fresh. The (easy!) aioli recipe makes enough for another loaf -- don't question, just make two. Graciously accept the compliments and thanks of your dinner companions. - ALW
Makes enough for one 12-inch baguette
Aioli
1

egg, room temperature

2

cloves garlic

1/2

teaspoon salt

1/2

teaspoon Dijon mustard

1/2

lemon, juiced

1/2

cup neutral oil (canola or vegetable)

1/4

cup extra-virgin olive oil
Place egg, garlic, salt, Dijon, and lemon juice in the bowl of a mini food processor and blend until smooth.
Combine the oils in a measuring cup. While the machine is running, drizzle them in slowly through the small hole on the lid of the food processor. Keep blending until the mixture is thick, then transfer to a container and place in the refrigerator until needed.
Garlic Bread
3/4

cups Asiago cheese, shredded

1/2

cup aioli (recipe above)

2

tablespoons butter, softened

3

stalks green onion, sliced

One

12-inch baguette, sliced lengthwise in two
Mix cheese, aioli, butter, and green onions together in a bowl. Spread mixture on the cut sides of the baguette.
Bake bread in an oven preheated to 350° F for 10 minutes, then turn on the broiler for 2 to 3 additional minutes until the bread is golden and bubbly. Serve immediately!
Jump to

Comments

(

21

)
Tags: garlic