Aioli Asiago Cheese Bread (aka killer)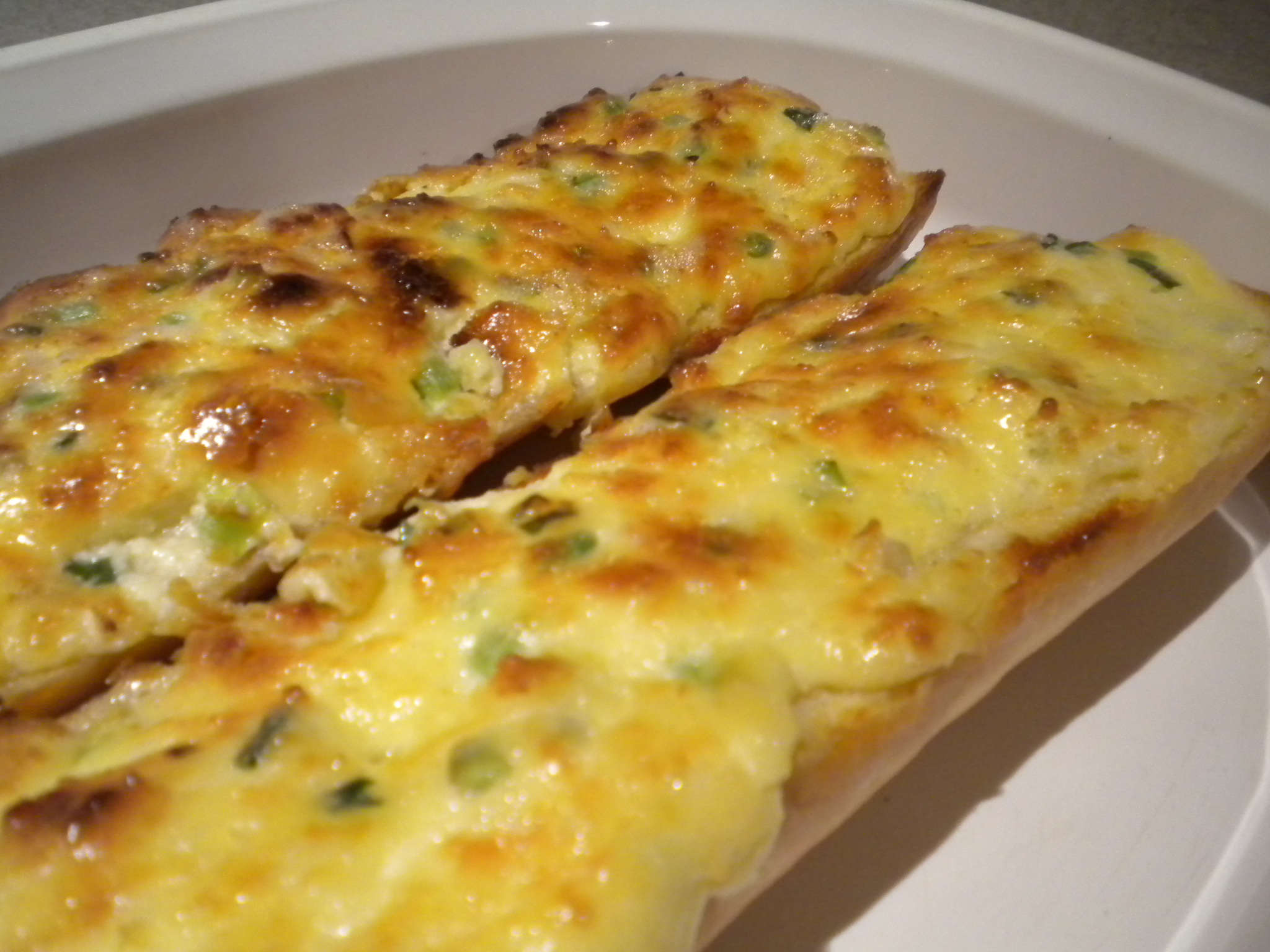 Author Notes: Probably an unconventional use of aioli but if you love garlic you'll love this. Wonderful with a simple grilled steak! - inpatskitchen
Makes enough for a 12 inch baguette
Aioli
1

room temperature egg

2

cloves garlic

1/2

teaspoon salt

1/2

teaspoon dijon mustard

Juice of half a lemon

1/2

cup neutral oil (canola or vegetable)

1/4

cup extra virgin olive oil
Place the egg, garlic, salt, dijon and lemon juice in the bowl of a mini processor and process until smooth.
Drizzle in the oils utilizing the teeny holes on the lid of the processor while running the machine. Process until thick and refrigerate for a while to thicken more.
Put it together
3/4

cups Asiago cheese, shredded

1/2

cup aioli

2

tablespoons softened butter

2

stalks green garlic or 3 stalks green onion, sliced

1

12 inch baguette, sliced lengthwise in two
Mix the cheese, aioli, butter and green garlic/ green onions together and spread mixture on the cut sides of the baguette.
Bake in a pre-heated 350F oven for 10 minutes and then run under the broiler for 2 or 3 to brown slightly. Serve immediately!
Tags: garlic