Maryland Style Boiled Peanuts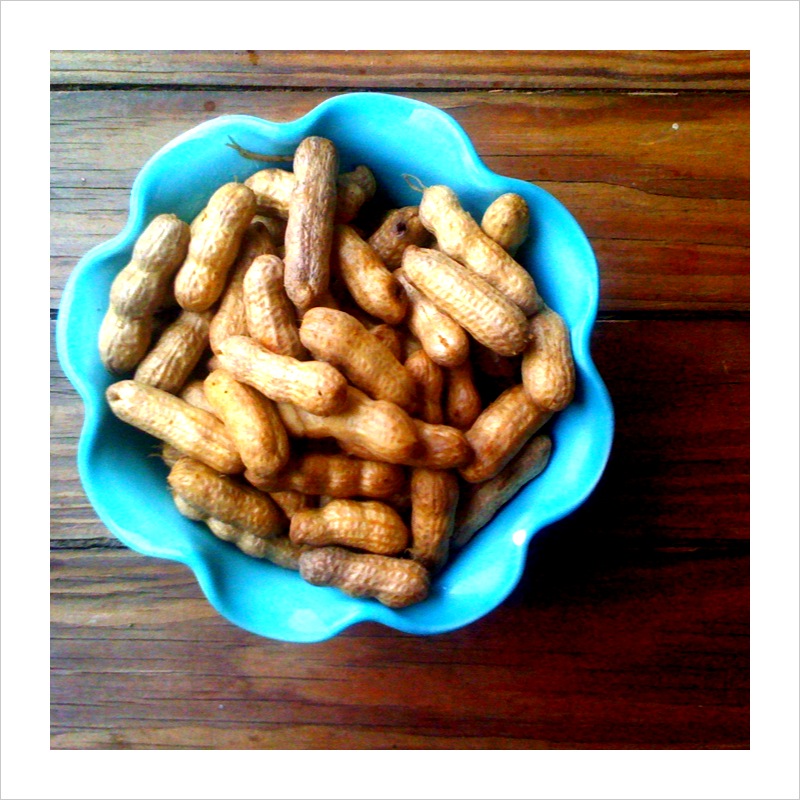 Author Notes: Boiled peanuts are more road vittles than street food but still a tasty portable snack. Any road trip in the South involves a stop at a road side stand with a tempting sign advertising 'P-NUTS'. Put them in your cup holder and the trip is easier. My Dad is from Baltimore and my mom, Charleston; this recipe combines those two culinary backgrounds, a Southern classic paired with a Maryland staple, Old Bay. - Summer of Eggplant
Makes 1 lb.
1

pound Large green peanuts

1/4

cup kosher salt

3/4

cups Old Bay seasoning

3

tablespoons Tabasco

Water
Put peanuts in a large pot and fill with water, bring to a boil; add the seasonings. When the pot reaches a boil, boil for 45 minutes - 1 hour. The peanuts should be firm, not mushy, more like al dente pasta. This amount of peanuts should not involve the need for refreshing the water in the pot, but should the water evaporate, add more water. Cool and serve at room temperature.
Jump to

Comments

(

7

)
Tags: Easy, snack, Southern, Vegetarian