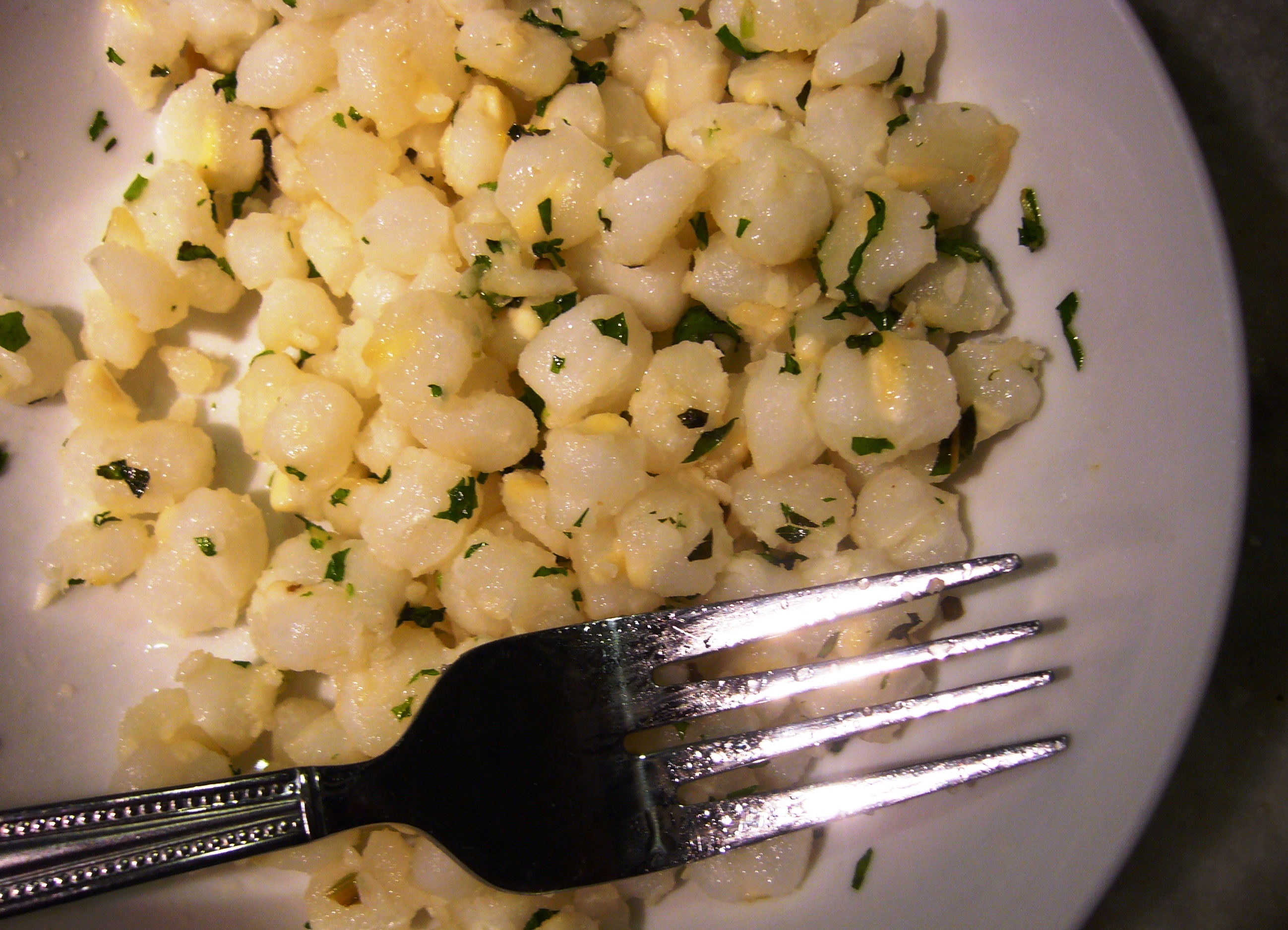 Author Notes: After my "what the heck am I going to do with this can of hominy that I impulse-purchased" panic, I found a blog entry by The Wednesday Chef about Julia Moskin's Caramelized Corn with Fresh Mint. Sounded good to me! So this is what I came up with. Sconeman said "it tastes like popcorn." Minty popcorn, that is. Alternately, use regular corn, if you'd like, or a fresh ear of corn. - mrslarkin
Serves 1 or 2
1

tablespoon unsalted butter

one

10-ounce can hominy, or plain corn, or fresh kernels cut from 1 cob (just over a cupful)

1

tablespoon finely chopped fresh mint, or cilantro, or both

kosher salt to taste
Place canned hominy or corn in a colander. Rinse and drain well.
Heat butter in a sauté pan over medium heat. Add hominy, or corn. When heated through, and hominy/corn starts to pick up a little color (or not), remove to a serving bowl. Toss with fresh chopped mint, or cilantro, or both.
Taste for salt. Serve warm.
Tags: hominy, minty corn, serves one