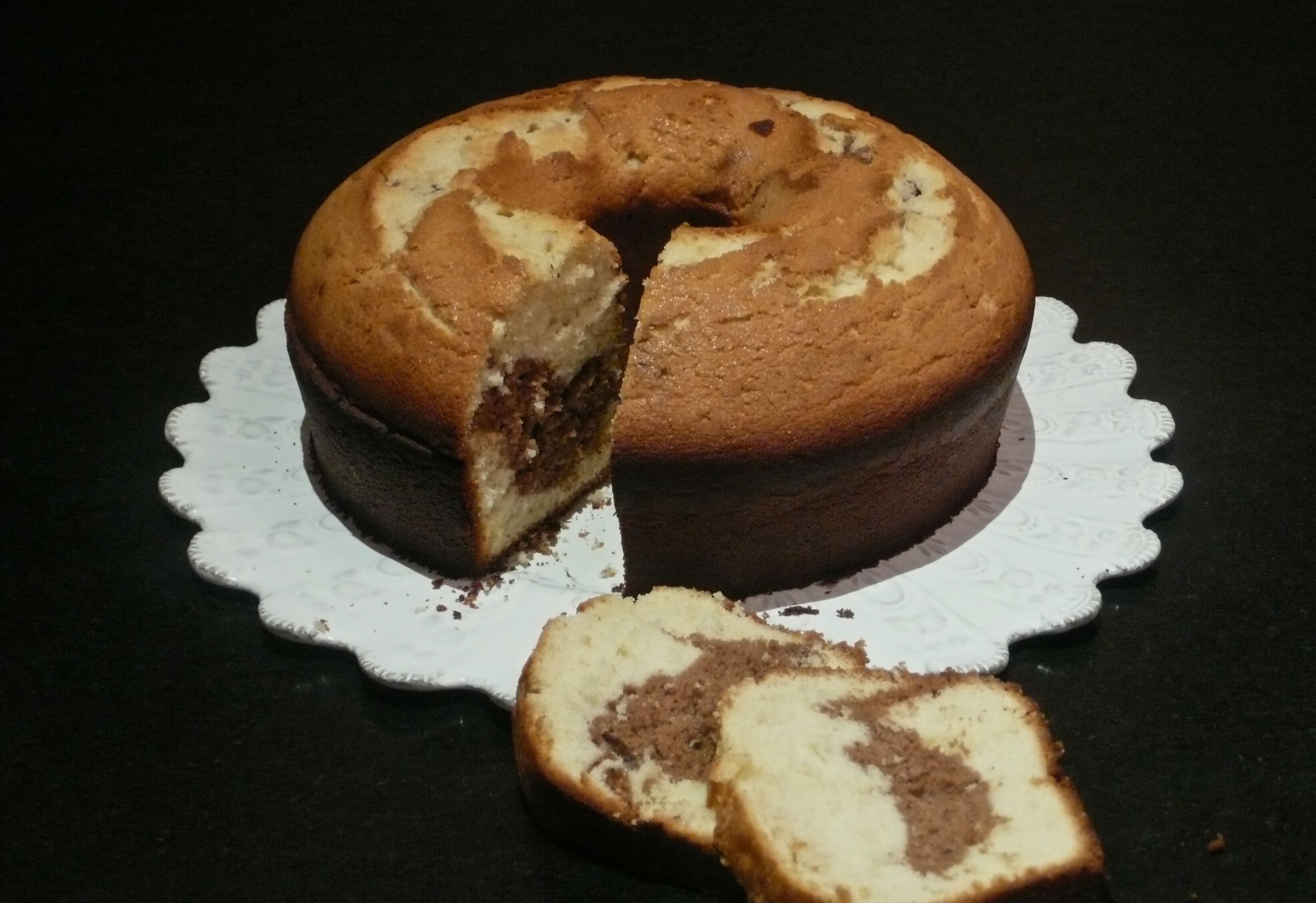 Author Notes: Recently I discovered this recipe in my mother's album of her favorites. It originated with our neighbor, Regina, who was a Czech refugee who had endured and survived Hitler's death march, moved to New York City after the war and then became a mail order bride to a chicken farmer who lived next to us in Petaluma.She was a fabulous cook and baker. I don't think I can remember a time that this marble cake was not on her counter ready for us to sneak a slice. - dymnyno
Makes 1 cake
3/4 cup Crisco or butter

2 cups white sugar

4 eggs

1 cup milk

3 cups sifted flour

3 3/4 teaspoons baking powder

1 teaspoon orange extract(or vanilla)

2 tablespoons chocolate( unsweetened cocoa powder)
Mix the butter, sugar, milk, flour, baking powder and orange extract together.
Add the eggs, one at a time and mix well.
Put one third of the batter in another bowl and add the chocolate and mix thoroughly.
In a tube or bundt pan,(I recommend a tube pan because you can put a knife around the cake to make sure it doesn't stick after you take it out of the oven) put a layer of half of the white batter. Then pour in all the chocolate batter, and then, the rest of the white batter.
Bake at 350 degrees for an hour and check for doneness.
Remove from pan. Regina never frosted her cake , nor do I.
Jump to

Comments

(

24

)