16
Save
If you like it, save it!
Save and organize all of the stuff you love in one place.
Got it!
If you like something…
Click the heart, it's called favoriting. Favorite the stuff you like.
Got it!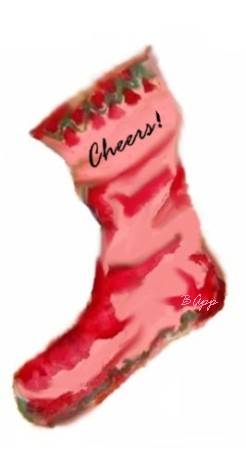 Author Notes: This homemade Kahlúa is dense, syrupy and sweet; a distinct taste of Mexican espresso coffee with a mixture a grain alcohol, rum and brandy. I literally stumbled onto this recipe, years ago, while visiting my in laws, wondered why I didn't know about it and immediately copied it down - tweaking the coffee and vanilla flavoring before even trying it, finding later that my "tweaking hunch" was a good one. This makes a great hostess gift, perfect for all the winter celebrations. I recycle old liquor bottles, strip the labels, wash thoroughly, fill with this tasty recipe, add a brightly colored bow, a gift card and…Cheers! **SEE SPECIAL NOTE BELOW. - lapadia
Makes about 5 fifths. this recipe easily doubles.
2-1/2 lb. superfine sugar

5 cups water

16 oz light corn syrup

4 oz. instant espresso coffee = Medaglia D'Oro

1/2 cup boiling water

3 oz pure bourbon vanilla extract

12 oz pure grain alcohol (I use Everclear)

12 oz Dark Rum

12 oz Brandy
**SPECIAL NOTE: The Everclear, mentioned in this recipe is a brand of pure grain alcohol that sometimes attracts controversy due to its high alcohol content. "Real" Everclear is 190 proof and is illegal in many states including my state, WA. However, there is a lower alcohol version of Everclear that is 151 proof. An additional substitute for this grain alcohol would be any of the 100 proof vodkas.
Combine the sugar, syrup and water, heat until clear, take off heat.
Combine the instant espresso and boiling water, add to the syrup and cool to 70 degrees.
Add the vanilla to the syrup, stir.
Add the grain alcohol, rum and brandy to the syrup.
Stir let set 24 hours.
Bottle.
Jump to

Comments

(

25

)