Fresh Orange Juice and Nutella Smoothie
14
Save
If you like it, save it!
Save and organize all of the stuff you love in one place.
Got it!
If you like something…
Click the heart, it's called favoriting. Favorite the stuff you like.
Got it!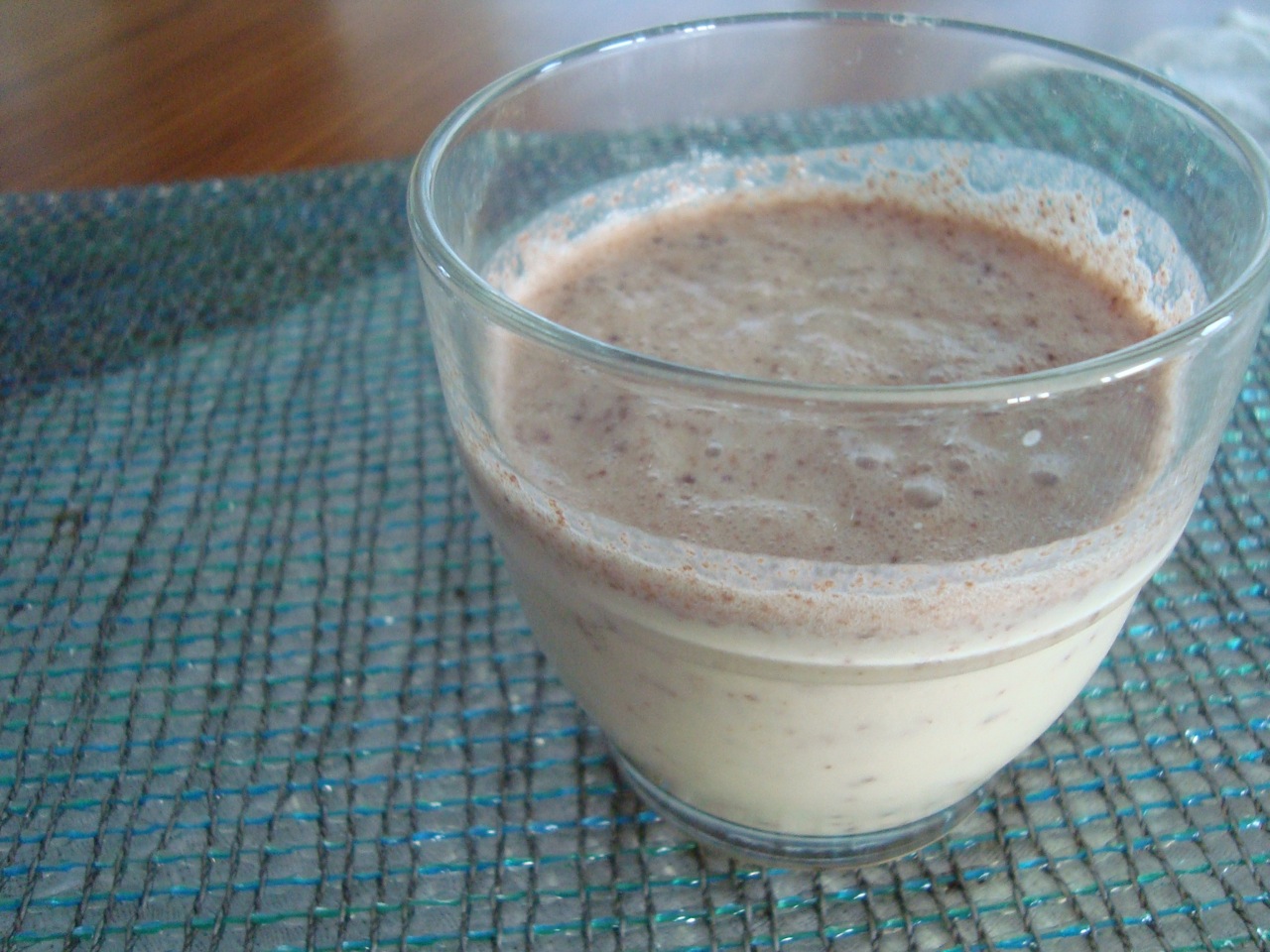 Author Notes: One of my new year's resolutions is to get back into Nutella, but I want to disguise it as a healthy ingredient whenever possible. Thinking that a smoothie with fresh orange juice and non-fat Greek yogurt would work well with a touch of the Magic Stuff, I dug around the pantry for a jar and soon discovered I only had an opened jar of Nutella in the refrigerator: rock hard. I thought I would experiment anyway, and the result is I love the little Nutella bits floating in the smoothie, and love the little pops of Nutella flavor that permeate this drink. The orange juice and Greek yogurt provide a nice, tangy counterpoint to the Divineness formerly known as Nutella. - Bevi
Makes two 8-ounce servings
a handful of ice cubes

1/2

cup Fage 0% Yogurt

1/2 to 1

cups fresh squeezed orange juice - for a thick smoothie, start with 1/2 cup and add more juice if desired

1

tablespoon Nutella, and it CAN be rock hard
Place the ice in a blender. Add the yogurt, and then the orange juice. For a very thick smoothie, use 1/2 cup of orange juice. Blend at high speed until you achieve a smoothie consistency. Add the Nutella and blend again. Enjoy and don't feel guilty.
NB: The recipe should read "a handful" of ice cubes - the edit function on the ingredient list is not working.
Jump to

Comments

(

6

)