Pan-fried Tilapia Over Pasta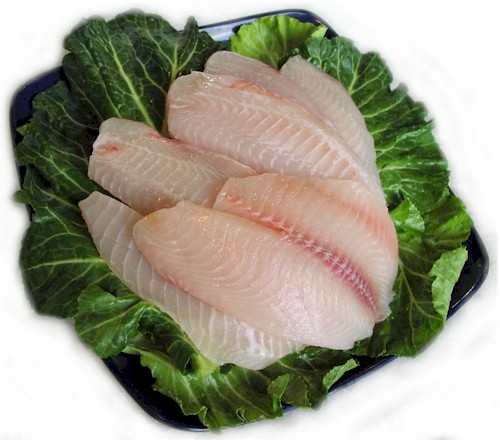 Author Notes: I tend to keep all of these ingredients on hand, so this has become a fast and delicious go-to meal. There's a bit of smokiness from the chipotle, some sweetness from the raisins, and a touch of sour from the lemons and capers -- my whole family loves the combo. I usually toss the fish with pasta, though sometimes eat it on it's own or over rice. - mdm
Serves 4
3-4

tilapia filets (more or less, depends on how big)

1-2

cup chickpeas

2-3

tablespoons capers

3-4

tablespoons raisins

1

tablespoon olive oil

1/5

tablespoon chipotle in adobo -- I blend a can and then freeze in ice cube trays. Use one small cube.

2-3

garlic cloves, minced

tablespoons parsley, chopped finely

salt and pepper to taste

juice of one lemon (use fresh or not, doesn't make too much of a difference)

any kind of pasta -- I use penne or spaghetti
Heat olive oil over medium heat (I use a cast iron pan). Add the garlic and chipotle, cook for a minute or two.
Rinse and pat-dry the fish. Salt and pepper the fillets and add to pan. Cook a few minutes on each side, until all the way cooked, add a squeeze of lemon juice.
Add chickpeas, raisins, and capers. Adjust proportions as you like them. Cook for a few minutes more, until heated all the way through. Add another squeeze of lemon juice and a pinch or two of chopped parsley. Drizzle more olive oil as needed.
Cook pasta al dente, reserve a cup of the cooking water.
Toss the fish with the pasta, breaking the fish up into pieces (if it has not broken up in the cooking). Add reserved cooking water so that it doesn't dry out, also drizzle olive oil to taste. Salt and pepper to taste, and add grated parmesan if you like that on your pasta!