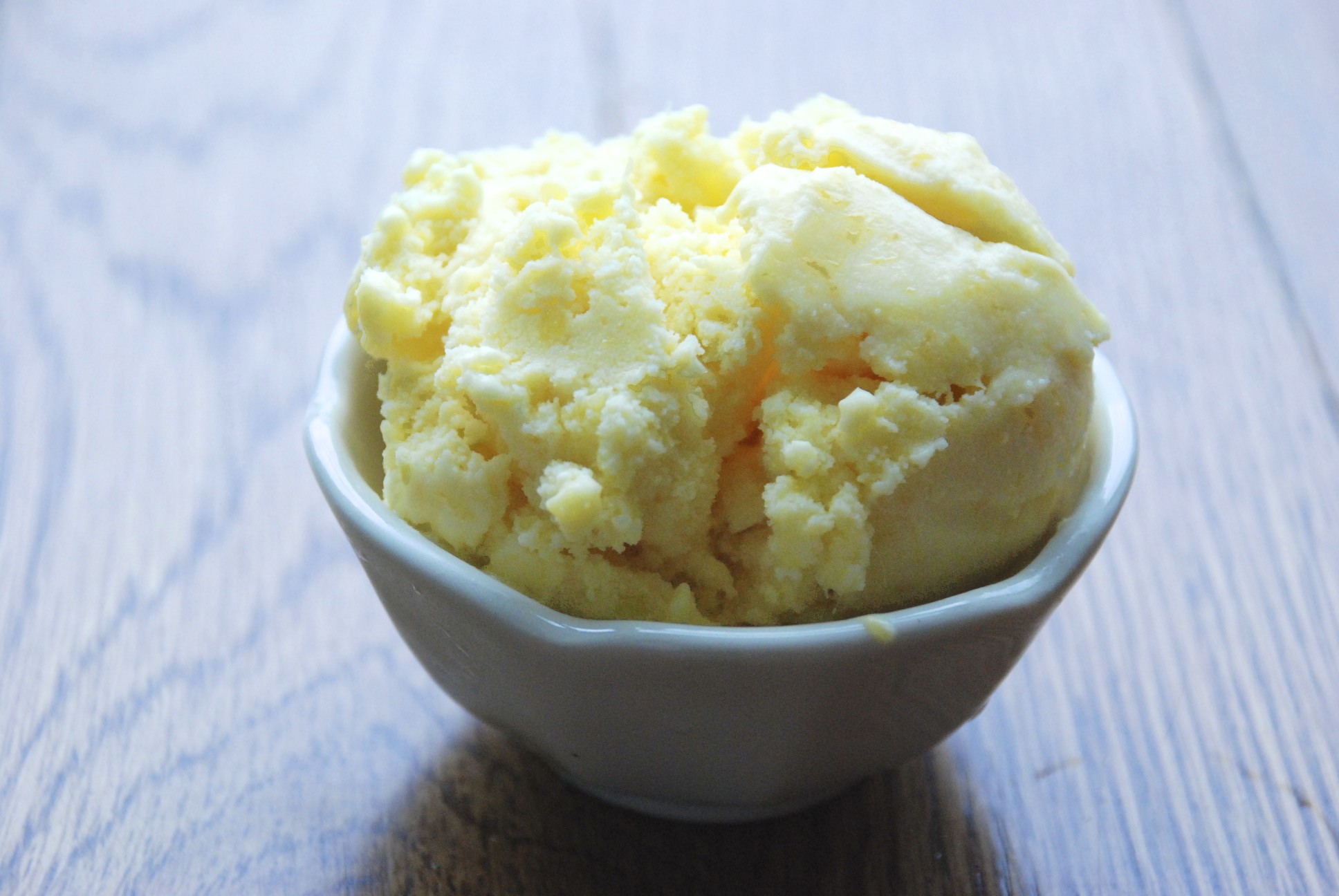 Author Notes: I had thoughts of making a mango ice cream, but I'm finishing grad school this week, and there simply wasn't time. This recipe came into my head last night as I was falling asleep, and I whipped it up this morning. (Active prep time: about 10 minutes.) - cristinasciarra
Makes about a quart
1 mango

the juice of 1/2 a lime

a pinch of sea salt

1/3 cup agave nectar

1.5 cups cold, whole milk

2 tablespoons heavy cream
Peel the mango. Then, using a knife, peel the flesh (and falling juice) directly into a blender or food processor. Juice the 1/2 lime, and add it to the blender, along with the sea salt. Turn the blender to stir, and mix until the mango is nearly pureed.
Open the top of the blender as the mango is being pureed; pour in the agave. (I used 1/3 cup because my mango was not overly ripe or sweet. The resulting sherbert was not overly sweet. Feel free to adjust deepening on your mango/preferences.)
With the blades still whirring, pour in the milk, and then the cream. Let the blender go just long enough for everything to mix together.
Pour the mango base into an ice cream maker. Allow it to go for about 40 minutes, or until it is pretty frozen. Serve immediately, or move to the freezer for later enjoyment.
Jump to

Comments

(

1

)